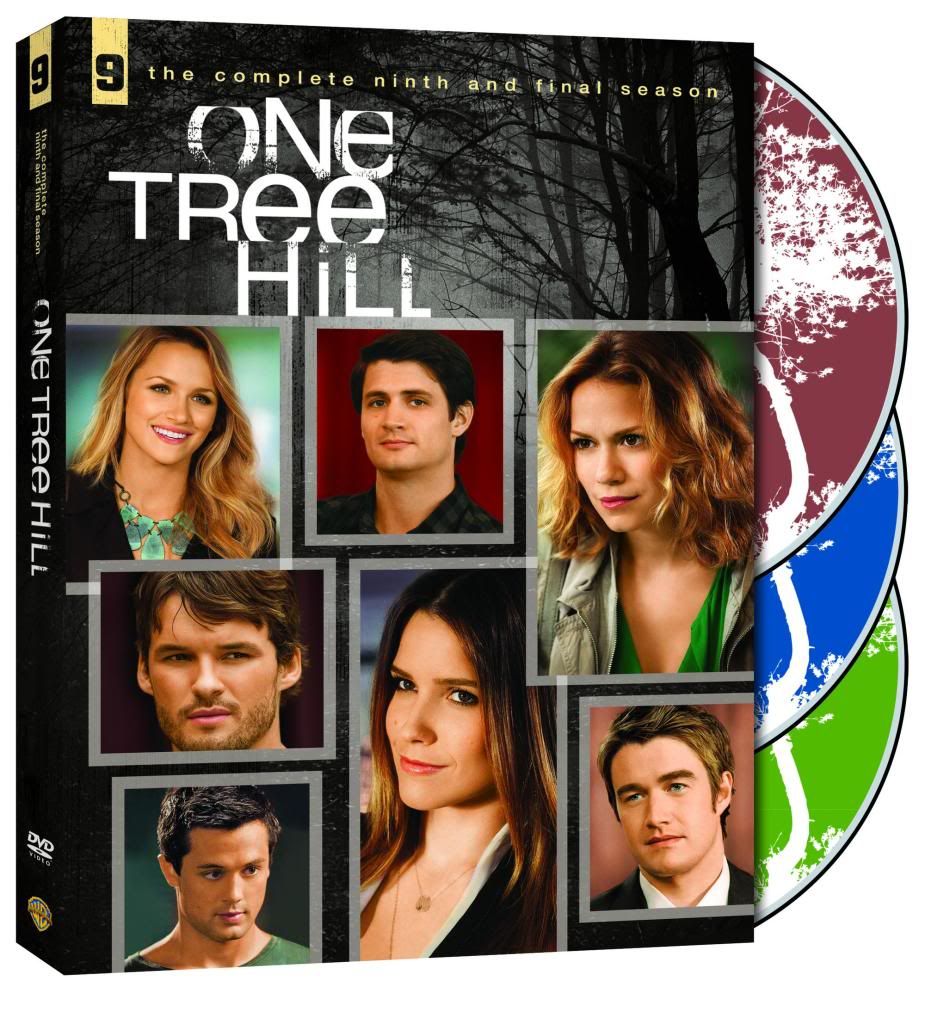 The past finally seems to catch up with the characters of One Tree Hill in Season 9. Clay learns he has a 6 year old son that his memory blocked out after the death of his wife. X is released on parole and Brooke struggles to deal with running into him everywhere. Dan hopes to reconnect to his family and struggles to redeem himself as his past crimes have not been forgotten by his family or the town. Have there ever been similar instances in your life where your past has caught up with you? How did you handle the situation? If possible, relate your story to characters and situations from One Tree Hill.
I can definitely relate to Clay's situation. Not in the fact that I have black outs, but I do suffer from depression. Everyday is a struggle to make it through. I mean, if the slightest thing goes wrong, it seems like the end of the world to me. Even if it is just being stuck in traffic and late for the next appointment. It is hard to have so many things to do each day, and never enough time to get it done it seems. I try to hard to be a happy, optimistic person, but I swear I have the worst luck in the world, if it can go wrong, surely it does! There are some out there who will say you are only depressed because you let yourself get that way. I disagree totally. I mean, there are just things that happen in my emotional state I can not explain. It could be a perfectly beautiful day, and for no reason, I am sad, unhappy, and discontent. No reason other than something is just not right. I mean I feel down not on my own account, but there is something almost holding me down, like a weight. Medication only goes so far, I mean, medication stops working, then you have to find something else to work, and all that changing the chemicals in your body is chaotic. Sometimes you feel worst than when you started. I can see that Clay should have stayed a few days in the hospital, I mean, they teach you coping skills, how to control your emotions, and just little things that make a difference in everyday living.
As for Dan, I can not say that I have crimes in my past, but the custody battle over my son will haunt me forever. His dad left for the Army when he was 2, and just left us hanging with a generic custody order and things were chaotic. He never gave me contact information while he was moving about through the States, or that he was even being deployed for like 19 months. So when my son turned 5, ready for Kindergarten and so on, the old custody order needed fixed, health insurance figured out, and it was a complete disaster. It was like for 3 years, we had peace, no back and forth custody days, no arguing, or anything, it was exceptionally nice to just live our lives. Then, it all crept back up and had to be dealt with for my son to continue on with his development. Since his father was discharged, he lost his insurance, and I had to seek out medicaid, believe me NOT GOOD, especially since he has special needs and his eyes are bad. Of course, now that everything is taken care of it is a huge weight off my shoulders and I know things are not creeping up in dire need of fixing. This situation ties in with what I mentioned above. However, I believe what doesn't kill you makes you stronger. I feel stronger and more wise because of these events. I can say thank you to his dad, for these events have helped me cope with other situations in my life. I always say, if I can handle that, I can handle anything, and I may be super woman! I am glad that my son was young enough he doesn't remember any of those bad times. Luckily, I have been able to shield him, since he has gotten older, from all the negative problems we run into from his dad.
I love watching shows where I can relate to the characters. Even if they are fictional, at least I know I am not the only one with chaos in my life, and each week, I can join them and see how they handle things. Of course, OTH is over, but I will still have all the DVDs to watch!
Check out this trailer from the WB!
One Tree Hill is available on DVD and UltraViolet! Head over to
http://bit.ly/GCYbxt
and order yours now, ships within 10 days!
What is UltraViolet? UltraViolet (UV) is a digital rights authentication an cloud-based licensing system that allows users of digital home entertainment content to stream and download purchased content to multiple platforms and devices. UltraViolet adheres to a "buy once, play anywhere" approach that allows users to store digital proof-of-purchases under one account to enable playback of content that is platform- and point-of-sale-agnostic.
**Disclosure: I have been hired by Warner Bros. WBWord division to promote One Tree Hill Season Nine on DVD.