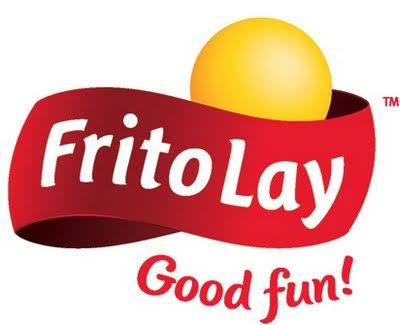 Of course, I am a Frito-Lay Fan. I receive their Frito-Lay FanFare newsletter, and I found this to be very interesting!
ARE THEY REALLY SALTY SNACKS?
People often think of chips as high-salt snacks, but what you may not know is that many Frito-Lay products contain only moderate amounts of sodium. It's estimated that about 90% of Americans eat more sodium than recommended for a healthy diet.1 So, here at Frito-Lay,
we're doing our part
to share the truth about sodium in our snacks, offer reduced-sodium versions of several of our snacks, and educate our fans about the importance of portion control.
For example, our two recently released flavors of Tostitos® Artisan Recipes® tortilla chips —
Baked Three Cheese Queso
and
Toasted Southwestern Spices
— have just 120g and 90g of sodium per serving, respectively. Even better, they provide a tortilla chip experience like no other — and with less sodium than you might expect.
1Source:
Centers for Disease Control February issue of Vital Signs
Please do check out THIS page, as listed above for some great information!
Keep tabs on how much salt you're consuming — you may be surprised to learn where extra salt is hiding in your diet!
Click the picture for a
LARGER VIEW
!
**Disclosure: This post is for informational purposes only. All opinons are my own. No compensation was received.