Summer is almost here! While we await the longer, warmer days, it's the perfect time to check out two new games that will be sure to keep antsy ones engaged and having a blast in advance of the summer sun!
BOP IT! SMASH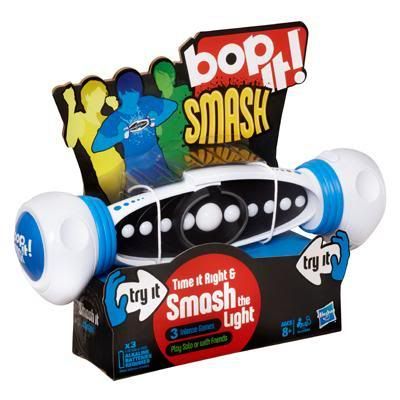 Can you move faster than the speed of light? You'll have to put your reflexes to the test as you attempt to control, trap and play with light in the all-new Bop It! Smash. Similar to other Bop It! favorites, Bop It! Smash is a fast action, reaction skill game, but with a new challenge. Players must move fast to be able to trap a rapidly-moving light in the center of the game unit by quickly smashing the ends of the game together. The closer the light is to the center, the more points you score!
BONKAZONKS FEATURING MARVEL CHARACTERS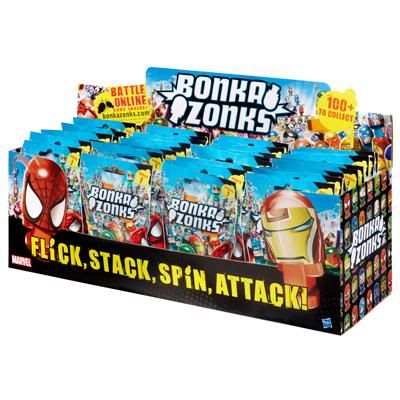 Bonkazonks is the newest way for heroes and villains to battle your way in this collectable, free-form, stunt-battling game! Players can flick, spin, or stack their mini Bonkazonks figures —featuring favorite Marvel characters — to wage battles with friends or perform tricks and stunts by playing on their own. Each Bonkazonks Face Case comes with a stunt card with an online code to unlock more fun at Bonkazonks.com and a display tray to show off your Bonkazonks collection! With over 100 Bonkazonks available, there's no limit to how you can collect and play!
**Disclosure: This post is for informational purposes only. All opinons are my own. No compensation was received.