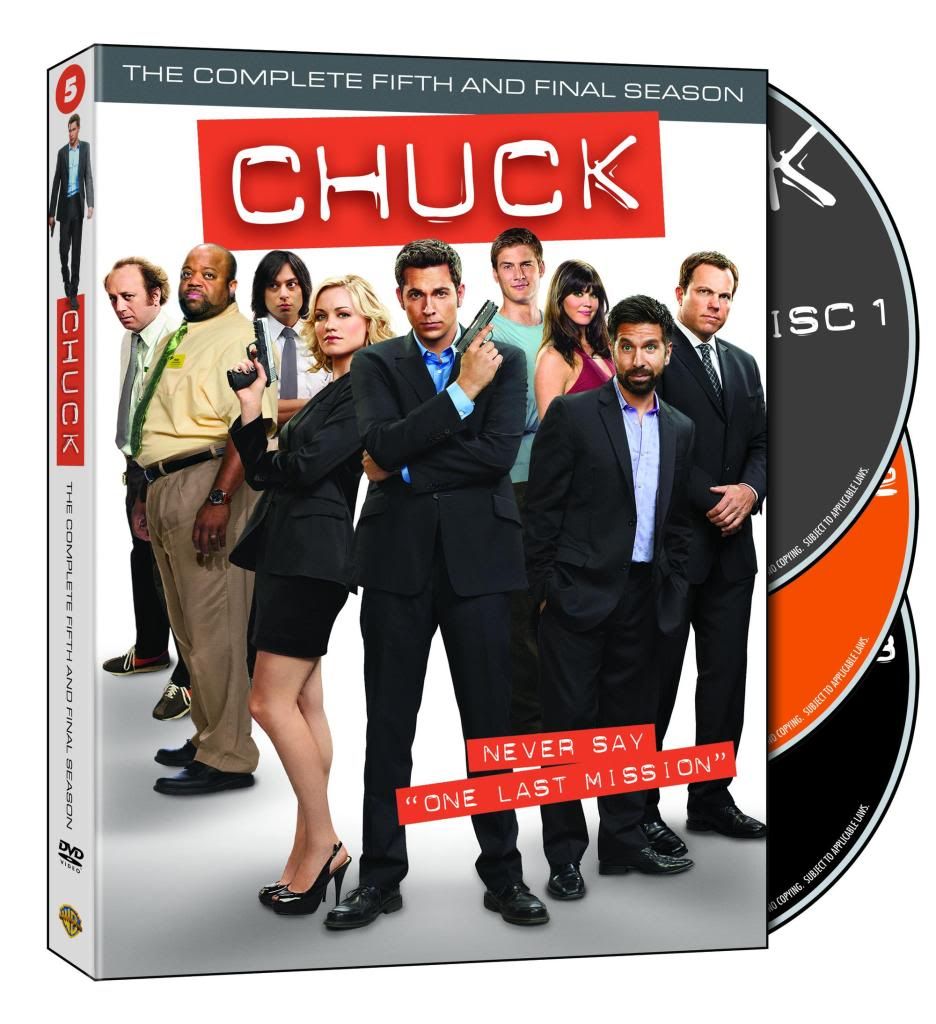 In Season 5 episode 'Chuck Versus the Hack Off' we really get to see some of our humble hero's computer hacking skills. In this episode directed by Zackary Levi, Chuck aka The Piranha must bypass the security systems allowing the team to infiltrate and grab the computer super virus, the Omen virus. Please share with your readers about a time where you had to call upon certain computer skill sets to complete the task at hand. Did you end up getting the job? Were you a bit surprised in how well you did?
Well, I have never had to hack into anyone's computer system before. However, I am fortunate to have my awesome IT brother to help me out with everything. Lately, he has been super busy and I have had to figure it all out myself. Such as, I needed his assistance super bad when I purchased the new laptop, wireless router, and was making over the blog here a month or so ago. I was completely lost, I had no idea how any of that worked. Luckily, I do have some computer knowledge, and I made it through. The router is working, IP addresses in tact, new laptop full of great software, desktop received new parts as well (that was the hard part since I have no idea what is what under that case.) and evertthing WORKS! He came and inspected it all for me just to make sure I am good on virus protection and have my firewall settings all good, but he was super impressed that it was all in great working order!
As for the blog make over...well that was TERRIBLE. My brother has limited knowledge of coding and I had only found it out when I lost the whole blog for about 4 days over an XML Code I was trying out. I was a dummy and didn't back up the template, and had no clue I was supposed to, he informed me when I called him in tears that my almost 2 years of work was "missing". The first thing he said was upload your old template...speak my language boy, I had no idea what he was talking about. I was so grateful that I was able to search and ask form fellow bloggers what the problem was. I was so super surprised that I got it all back in proper order! I do have to say that I was proud of myself for that, luck or not, I DID IT YAY!!
Remember you can head over to NBC and get more details, video clips, and even an episode guide about the show
HERE
.
Order your copy today HERE:
http://bit.ly/HCQtVe
***Here is a Promo Code:
c5wbwrd
for 20% off + free shipping from wbshop
**Disclosure: I have been hired by Warner Bros WBWord division to raise awareness for 'Chuck.'