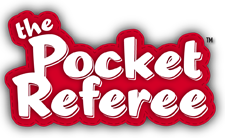 I received this product to try out for my children. I have taken an extra long trial period with this product. If you haven't already read, my kids are always fighting over anything and everything! They treat each day like a new UFC fight. I believe a lot of it has to do with me being a stay at home mom now. My son didn't get that when he was little, and he loves time with his mommy. Nevaeh is used to me being with her, and doesn't like Zach getting any attention at all. However, these instances are inevitable with more than one child. Zach is learning sight words, math, and has a problem with his depth perception in his vision, so I obviously need to help him cope with that and understand how to compensate his movements and coordinate himself around it. Nevaeh is of course in preschool, learning how to hold a pencil, match items, sort items, color, cut, and so many other fundamental elements she will need for her future, as she copes with phonologic disorder with sensory issues. Talk about one busy mom. My main concern is making sure they both get as much attention to their needs and learning as possible, however, there is only one of me.
Since we do a lot of crafts, games, and activities together,
The Pocket Referee
is an amazing tool! I use it for their favorite items they both enjoy playing with, and they have learned the concept so nicely with this approach. I have tried, rewards, sticker charts, time outs, anything you can think of I have tried. This has shown the most progress with their sharing and following rules. This system is amazing.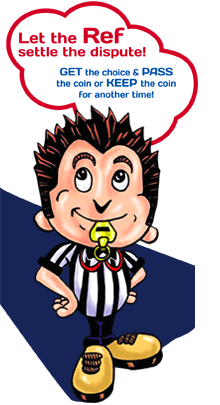 Over the past several weeks, we have utilized The Pocket Referee through out every day. The worst times for them, is when Zach returns from school in the afternoon. Zach is here during the day until 12:30 p.m. by himself because Nevaeh is in preschool. Nevaeh is here by herself from 1:20 p.m. until 3:45 p.m. when Zach comes home from Kindergarten. Of course the is the most busy part of the day, helping wiht homework, speech words, sight words, dinner, activities, and of course, FIGHTING over everything. The Pocket Referee has brought a wonderful solution to our home. I believe mainly, the kids are made at me because I make the rules, and I am saying it is whoever's turn now, however, with the referee, it is like an icon of that power and enforcement, instead of me. My kids took about 3 days to grasp exactly how is worked. Of course, my 6 year old got it first, you need the coin to have your turn or pick the activity, snack or what not. Even though this is the same as alternating, the referee coin poses as a physical marker of who is next, or who chooses next. I like the idea of passing the choice to the non-coin holder also. That means the child is being responsible with their choice. My children will argue just for the sake of arguing, however, with this coin, my kids will think of which is more important, this event or what they can pick later for their choice.
How I really got my daughter, the 3 year old, to understand, was to use it with a board game. We had to pass the referee around to the next player when our turn was finished. Since she does not have expressive communication skills, this demonstration worked perfectly for actually both of them to get the concept. After that, it was just introducing the coin into the arguments/disputes. Now when they have a dispute over sharing or picking the activity, I just ask for the referee. I really do love this system so much.
We have quite a few play dates here too. This product has made that easy as well. My kids will say who has the referee?!? It is so nice that they understand the concept and will even teach the other children who come over how it works. What is worse than 2 kids fighting, 3 or 4 or more fighting over things. I wish I would have found this item and system a lot sooner. A few of my friends had asked me the difference between using this referee coin or like a regular coin. I honestly feel that the little referee on the coin as well as the weight of it, actually reminds them of the importance of it.
Each one comes in a small pouch that also has a little clip to hook it to your belt, to belt loop, pocket etc... And my kids know just by grabbing that pouch, darn I don;t have it, and almost immediately the one who is acting out, stops and resumes the order of the event or activity.
Here is a video:
The Pocket Referee can be purchased online at: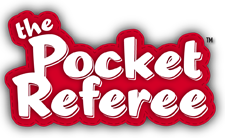 &

You can also find a list of retailers by state
HERE
!!
**Disclosure: I received a product in order to write my review as part of a promotion with
Living Your Moment
. All opinions are mine and mine alone. I am disclosing this in accordance with FTC 16 CFR Part 255 concerning the use of endorsements and testimonials in advertising.