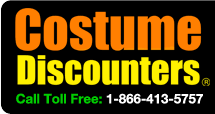 I don't think I have had so much fun reviewing a product before! Most people just let their kiddos wear their costumes for Halloween, then they get stuffed in the closet. My kids, however, absolutely love dressing up. My son has a few different super hero costumes, and my daughter got to try out this AMAZING Batgirl Costume from
CostumeDiscounters.com
! My son is a huge super hero fan and my daughter is just trying to be like her big brother. My son loves the
Batman Comics
and they both read them together, one time they are content sharing!
She and my son were running around the house and yard fighting pretend villians with tons of imagination and spirit. you can see in the slideshow below, those shots were so quick as she was taking off to save people she says, she absolutely LOVED this costume.
For the costume itself, I was super impressed, as the ones I get at stores are usually not very well made for how much you pay for them. This costume is totally durable! It is made of a stretchy material that makes it better to fit all different builds of children. My daughter is pudgy, and big for her age, she is only 4 but the size I ordered was a medium 7/8! She has my build, chunky legs, tummy and thighs, it is so hard to find clothes for her, let alone a costume. I love this costume as it will be super easy to add long sleeves and pants to this if the weather is not nice. Here in PA you never know what your going to get! I was really impressed with the over all quality of the costume. It has great tough stitching, as well as durable material and the bat belt is amazingly sturdy but flexible. The bat symbol on the chest is embroidered, so I am sure it is not going anywhere. The mask is just a plastic piece with elastic on it, but it is not real flimsy like regular masks, it is a nice sturdy plastic. My daughter has chubby cheeks as well, and it does bother her a bit, I think as she wears it the elastic may stretch a bit allowing her a bit more comfort. Kind of like getting new shoes, you need to work them in you know?
I am sure that she will love this until it no longer fits. She and my son have been being super heroes for 2 weeks now! They help the baby dolls and stuffed animals in the house, and save dinosaurs, action figures, etc... Such a great time with a wondereful product.
**Disclosure: I received a Batgirl Costume from
CostumeDiscounters.com
for review purposes. No compensation was received for this post. All opinions are my own.