I haven't really got to touch base with much personal things about me, myself...I usually just talk about the kids and all the family things I do. I have fibrocystic breast disease, and have had breast cancer in the past, as well as cervical cancer (4 times with treatment). I have, my whole life, searched for a bra to fit me. With the fibrocystic disease, I have 2 different cup sizes. I used to be embarrassed by this for a long time, when I was younger, but now I am just like, it's me!
When I was a teenager, I would buy the 2 different bras, cut them and sew the right cups together...then I just go sick of it and started wearing sports bras since they are really not cup specific. Now, this makes wearing dresses or sleeveless tanks or camis a little harder to hide the huge ugly straps. Another awful thing about this condition, is the lack of comfort no matter what you try to do. I have tried bra liners for the summers but with being one sided almost, it actually made things worse. I have purchased things like the Ahh Bra and Genie Bra, those a great, but expensive and not really for wearing and washing daily, they did not stay together all that well through several washes because of the material they are made from. Now, yeah they were comfortable, but not durable.
I was just browsing at Walmart, I usually buy my bras there since you can get a 2 or 3 pack of sports bras for under $10. I found these Danskin NOW line of bras, which I had purchased on for the summer that was excellent, it was $9.96 just itself though, but amazingly comfortable and durable. This was a 2 pack for $9.96 and there were a few different color choices, as well as styles. I found a grey one with pink trim, and the tie dye pink one pictured below. These are great. I was sort of skeptical, because of the material being so thin, but they seem to be so durable, they are super light and comfortable.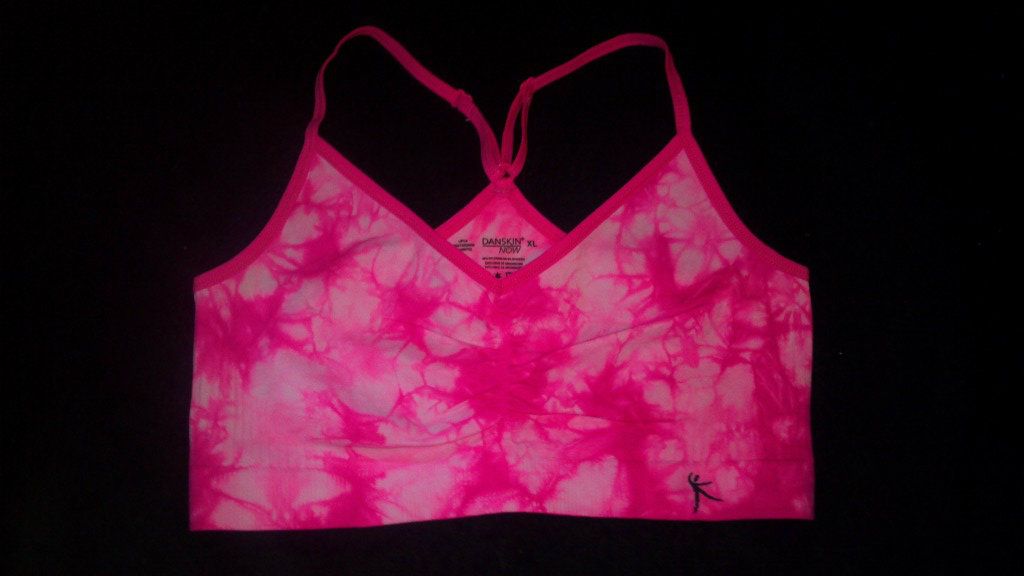 Here are some other options that I have purchased since the ones I mentioned above:
Anyone else have a problem like this? Leave me some comments or your own story.
**Disclosure: This post is for informational purposes only. No compensation was received for this post. All opinions are my own.