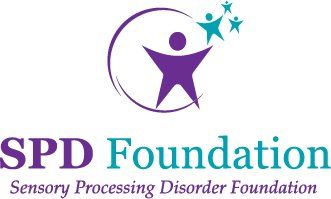 This is a personal post, just me, talking about the struggle with my daughter's sensory needs. After almost a year in Occupational Therapy, the one OT introduced my daughter to a "Bean Box". Had I known, a $20 box of beans would help her through her worst times with her sensory needs, I would have done this a long time ago. We have been utilizing it for several months now. I have been so busy with other things going on, I have been so strapped for time, I have not even got to post much of anything!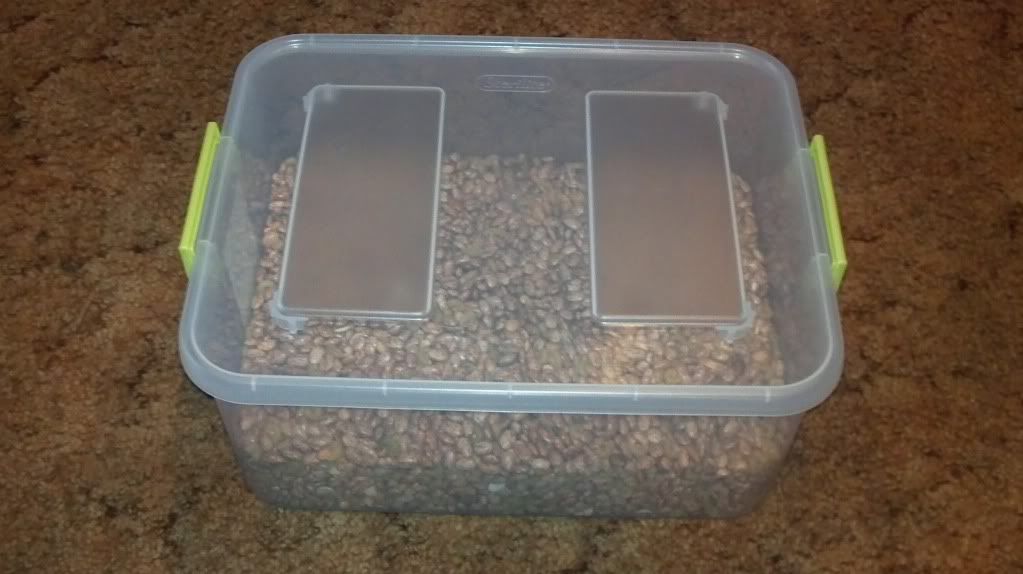 So, this box, is a simple plastic box, with a lid, literally full of beans (dried pinto beans), and I threw some macaroni in, for texture and it helps keep the beans more dry. The one she was using in therapy has some marbles, figures, and car type toys hidden inside, but we have since taken those out, as we are just looking for a way for her to get the sensory input she craves. She can't just sit to watch TV, color/draw, or even eat. She is always figetting so much it is hard for her to concentrate on what she is doing at the time. She rubs tables, walls, carpets, she will even sit on the side walk and rub the concrete when she feels the need while we are out!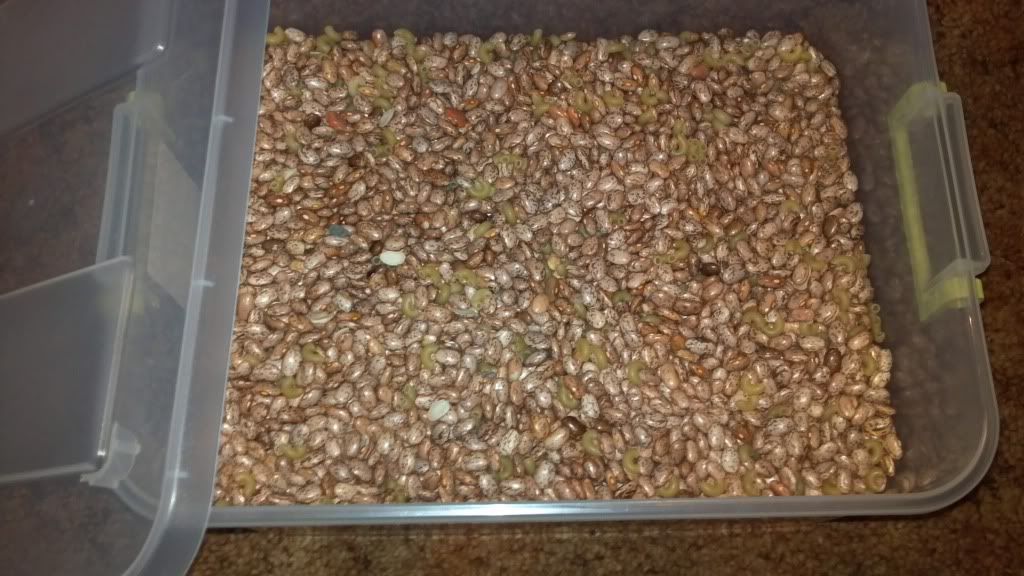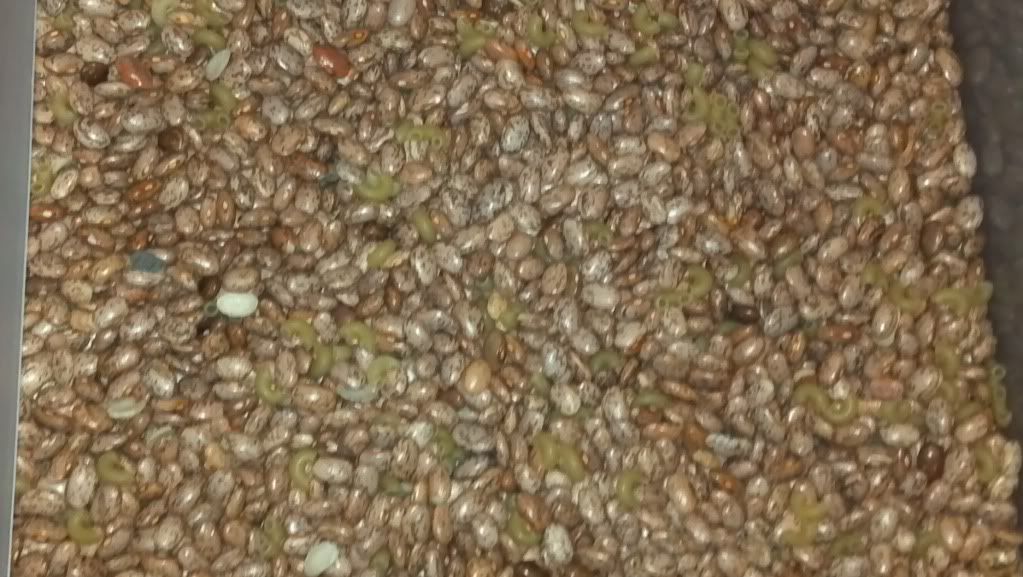 Now with this box, she can sit with it in her lap, beside her or what not and just swish the beans around with her hands. She is content and able to get back to what she was doing, then stop and swish them some more and move on. While watching TV, she sits on the ottoman for my rocking chair and puts the box on the floor and rubs her feet in it so she can make it through a whole show, like Dora, Mike the Knight, or Calliou. This is such an amazing step forward for her.
Another thing I wanted to mention, she has TONS of pairs of corduroy pants. All different types, small and wide ridges on them. Some soft, some rough, some are like a velour, which she absolutely loves, you know rub it one way the fabric stands up and is sort of rough, push it the other way is stays down and soft. She is currently in Head Start and on her way to Kindergarten next year. Through Head Start last year, we had trouble sitting through meals and circle time...I have since devised the plan to find as many corduroy and velour pants as possible, as she can sit through a story and rub her pants, instead of being all over the place rubbing the carpet, walls, or even the bottom of her shoes! If your child has a sensory need, I urge you to find the cutest cords and let them loose. I had never thought of pants as a sensory tool, but hey if it works... She also does not allocate or react properly to pain or fear. Since she does not feel pain appropriately, she does not fear risky behaviors. It is really scary that she has no fear of falling, crashing her bike, or anything really.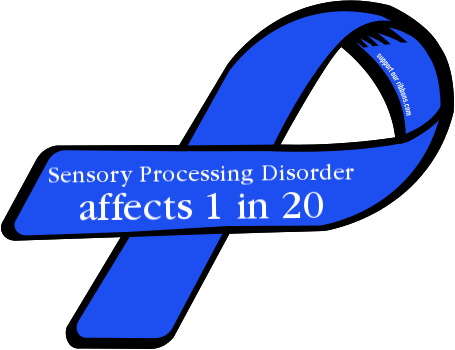 I am also finding out that this is something that the government or medical field does not recognize as a disorder unless the patient is Autistic. To me, at this point, it seems as though my daughter is almost being punished because she is not Autistic. It is becoming harder to get the insurance to approve therapies and equipment for her sensory needs. I will of course share anything I find out figure out as awesome sensory tools with you all, I know there are several readers who have children with Autism or just basic special needs.
**Disclosure: This post is for informational purposes only. No compensation was received for this post. All opinions are my own.