I wanted to start out with, THIS PRODUCT ROCKS! I really needed to get that out there. I am ecstatic with this All Purpose Cleanser! We moved into this old farm house last June, and there were many improvements to be made and tons of cleaning to be done. We also recently found out that our well water was, well, contaminated, with bacteria and it was very acidic! When you apply for a foster care certification, and have a well they check your water...good thing as ours was terrible. We are now the proud owners of a water treatment system. Having grown up with a well, I would have never thought especially since the well has been used for some years. Anyways, all the faucets, rings around the drains etc., had this blueish/greenish discoloring around them, as copper gets after some time. Never even thought about it due to the age of the house. This came from the acid in the water. I had originally thought the faucet in the downstairs bathroom was copper, it was very dark and had that blue/green stuff around it...I received the
Soft Scrub All Purpose Bath and Kitchen Cleaner
and decided to test it out.
I am amazed at how well this cleaner works! You can see the pictures below, I hate to say it, that thing was DIRTY! It is now a nice shiny BRASS faucet. I will finish it up tonight, I only did one side of it for my pictures, so I could get the post up and let you all know how it works, and I like the lemon cleanser smell. Definitely RECOMMENDED, I can't wait to try it out of some other things around the house too.
BEFORE: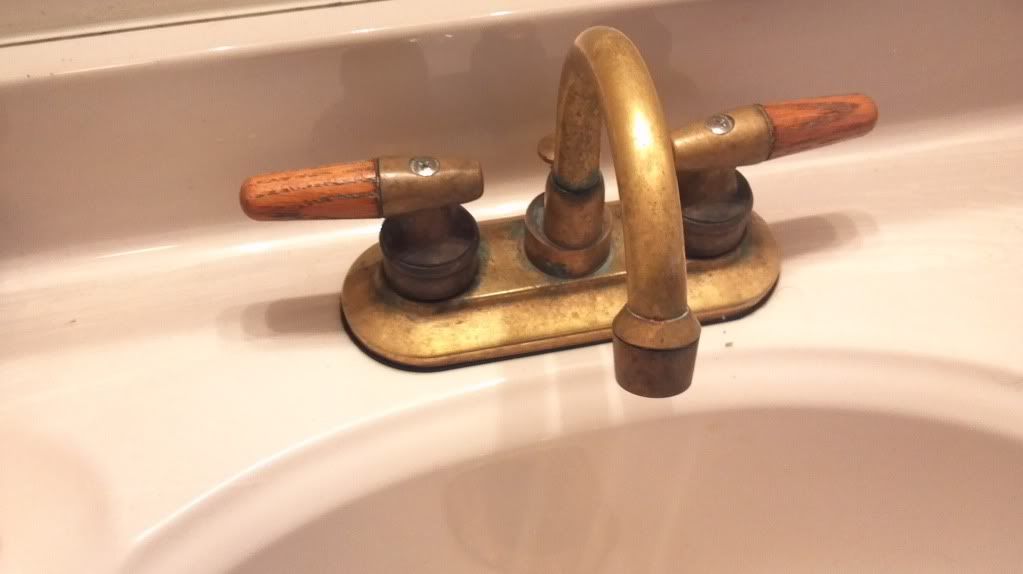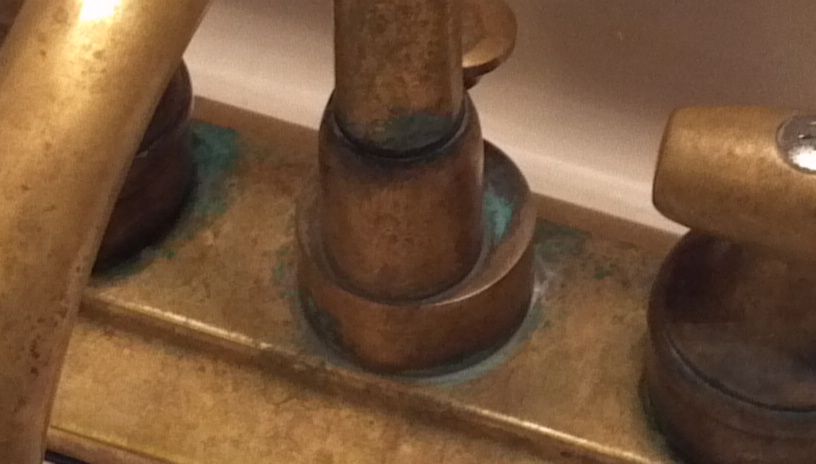 AFTER: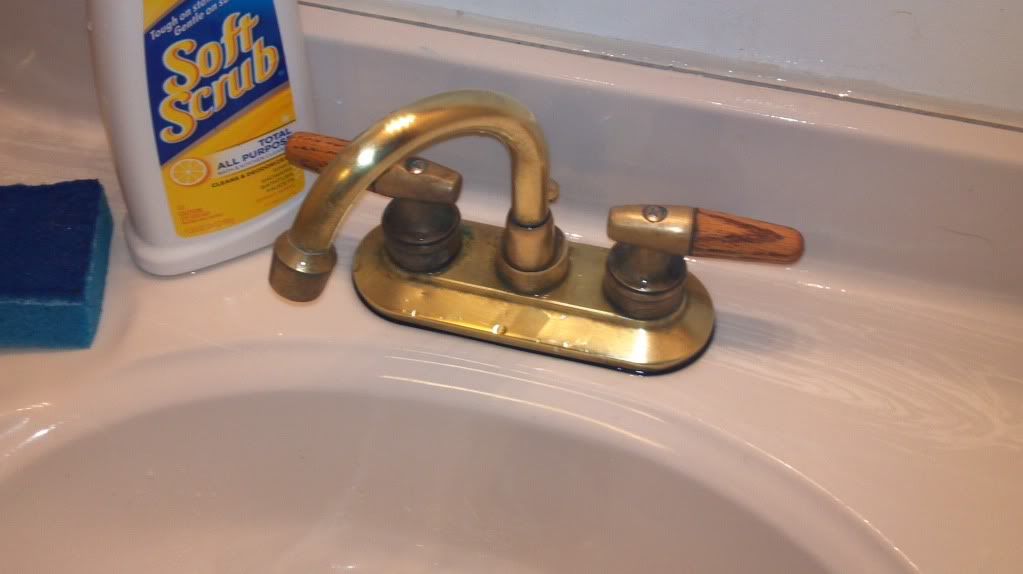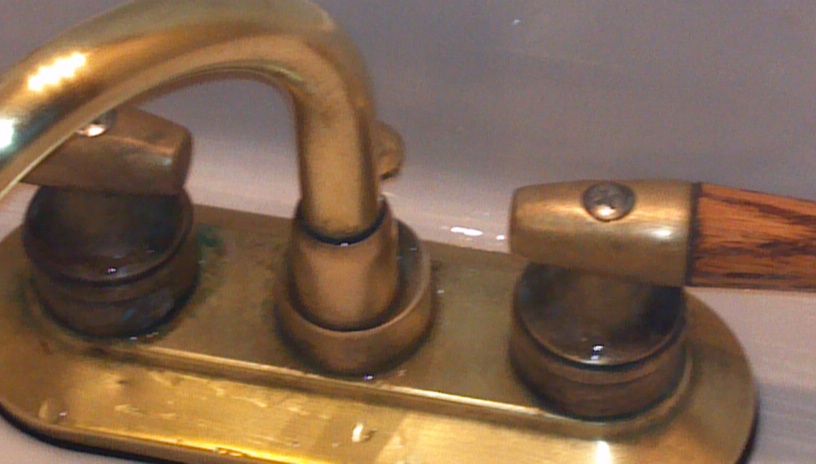 And I had to take a picture of the Soft Scrub and sponge I used :)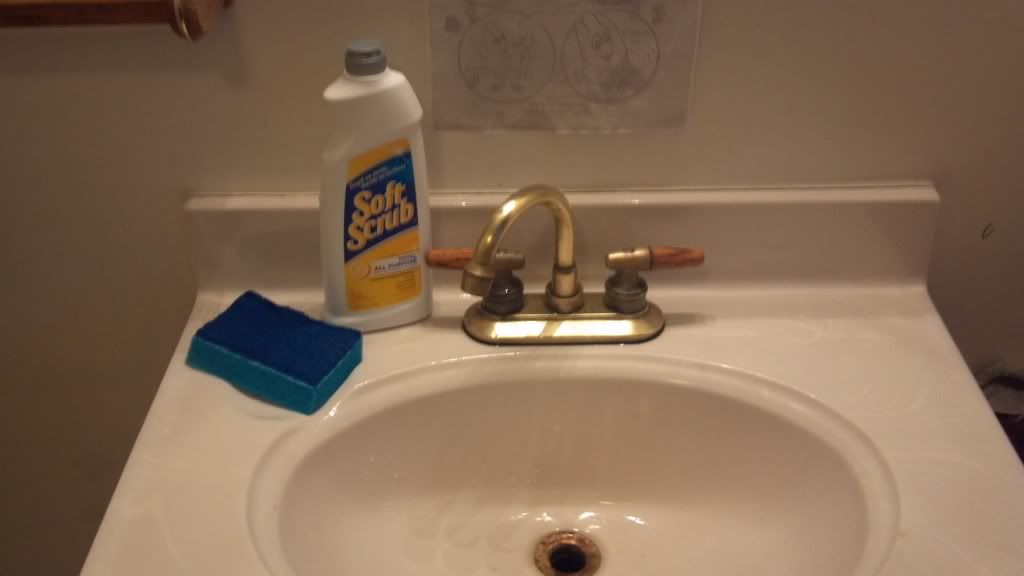 Also, the
Soft Scrub One Surface at A Time Sweepstakes
is going on until March 22, 2013 with over $1,500 in prizes! One grand prize winner will receive $1,000 + a year supply of Soft Scrub coupons and 250 second prizes of a coupon for a free Soft Scrub product (max value of the coupon is $3.39). The Sweepstakes is open to legal residents of the forty eight (48) contiguous United States, who are at least eighteen (18) years old as of February 22, 2013. This sweepstakes may be entered daily, as per the
OFFICIAL RULES
.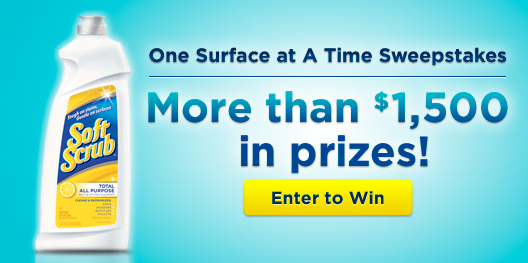 And Now:
3 Lucky readers are going to receive a cpupon for a FREE Soft Scrub Product! Enter below using the Rafflecopter!
a Rafflecopter giveaway
**Disclosure: As a Purex Insider, Soft Scrub provided a free sample of their Soft Scrub All Purpose Bath and Kitchen Cleaner so I could facilitate this post. However, all of the opinions expressed here are my own.