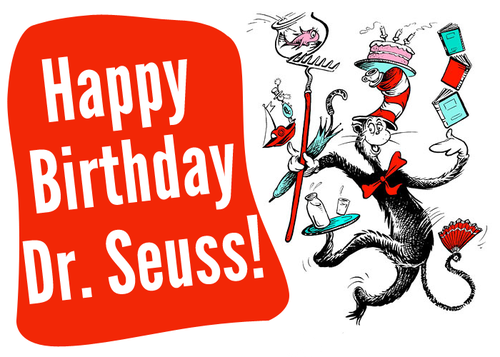 One person who has always had a place in my life is
Dr. Seuss
! My kids have all my old books, as well as new ones, and my son learned to read with Green Eggs And Ham. I keep saying now that his characters are so popular, I want to make a nursery for a baby with that decor. Now, that is if I decide to have another child (I am not pregnant right now lol).
I love the simplicity of Dr Seuss's writing and the great fun in each of his stories. They are all awesome to me. Something you never forget, and helps you learn from a young age. So Happy Birthday Dr. Seuss, we love you!
I found some super fun crafts and activities for the kiddos! They are pretty simple and the kids loved them. Check them out:
How to Make a Pink Clover like Horton's
Printable Seuss Worksheets & Coloring Pages
Dr. Seuss Activities - A to Z Teacher Stuff
Free Dr Seuss Crafts, Dr Seuss Activities, and Printables
There are some sites that have popped up over time for great Dr. Seuss themed items:
SeussLand
Hatful-Of-Seuss
Early Moments - Kids Books
Enjoy Dr. Seuss's 109th Birthday! We are going to make some awesome crafts and enjoy some Green Eggs and Ham!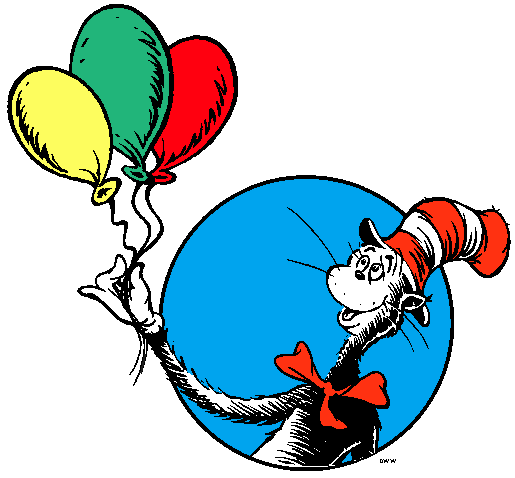 **Disclosure: This post is for informational purposes only. No compensation was received for this post. All opinions are my own.