**Disclosure: This post is for informational purposes only. No compensation was received for this post. All opinions are my own.
I have some awesome updates! Our little foster girl is transitioning to her mother's care! This is great since lil girl needs her mom and brother. My daughter was done with school on May 22, but the other 2 just finished on Wednesday 6/5. We have been super busy. But remember: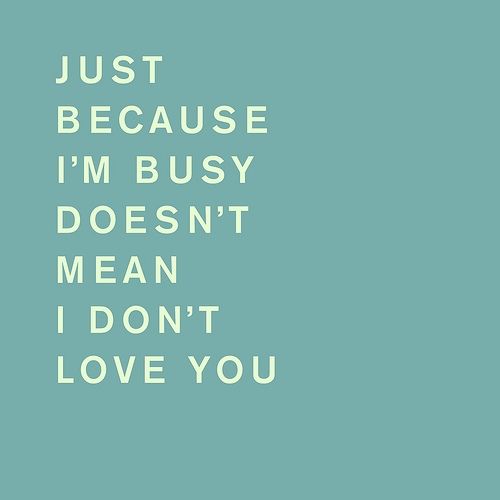 I have been taking much needed family time the past 2-3 weeks. As well as attending the appointments for the kids, school functions, and doing some fun things here with them.
We have been watching some frogs at the pond, check out how cool it is that we found the eggs, and then kept checking back until they were tadpoles. We will head to the pond today and see if we have any legs and lost any tails yet! The kids have loved this experiment. Just one more reason I love my farm house in the middle of nowhere!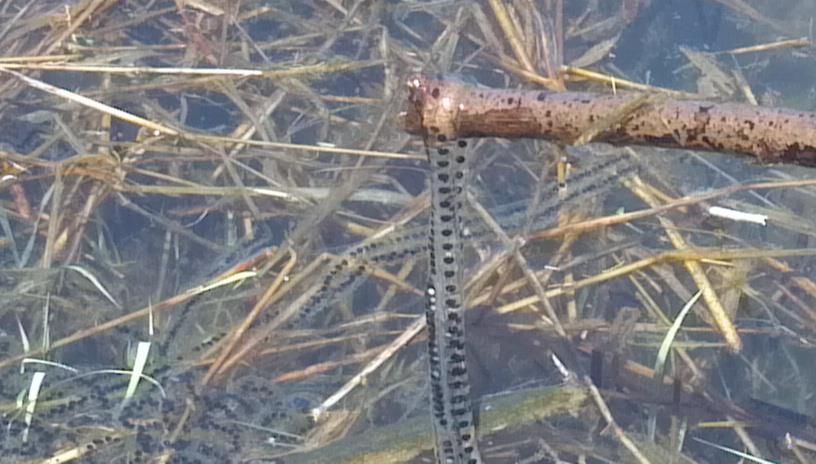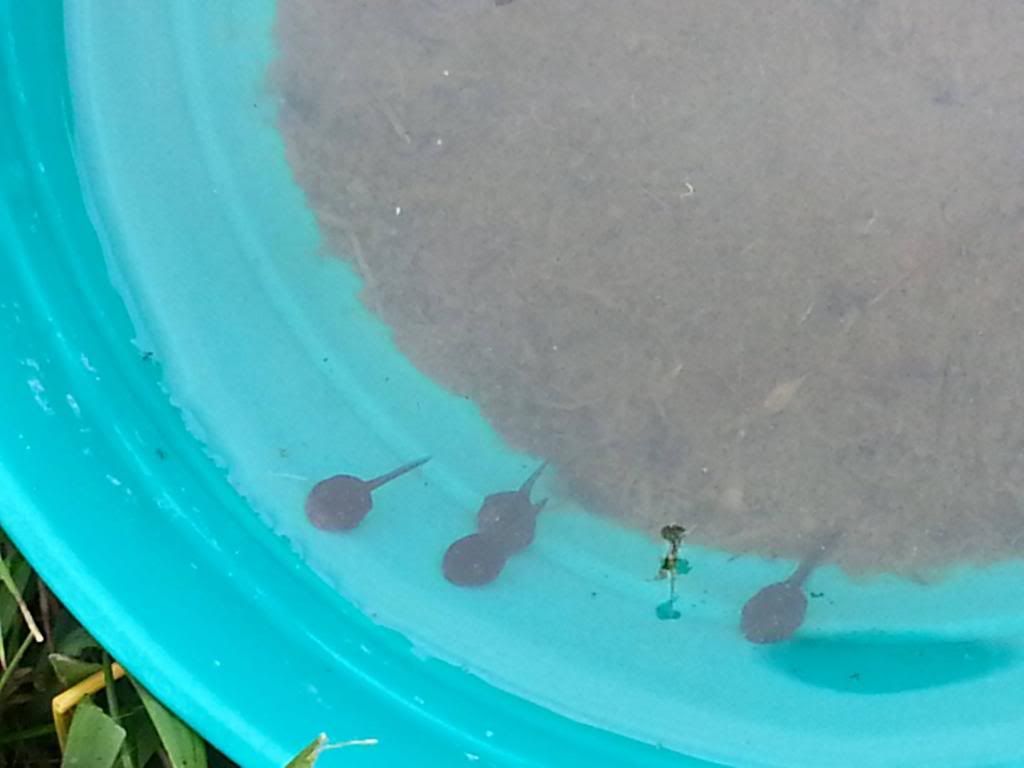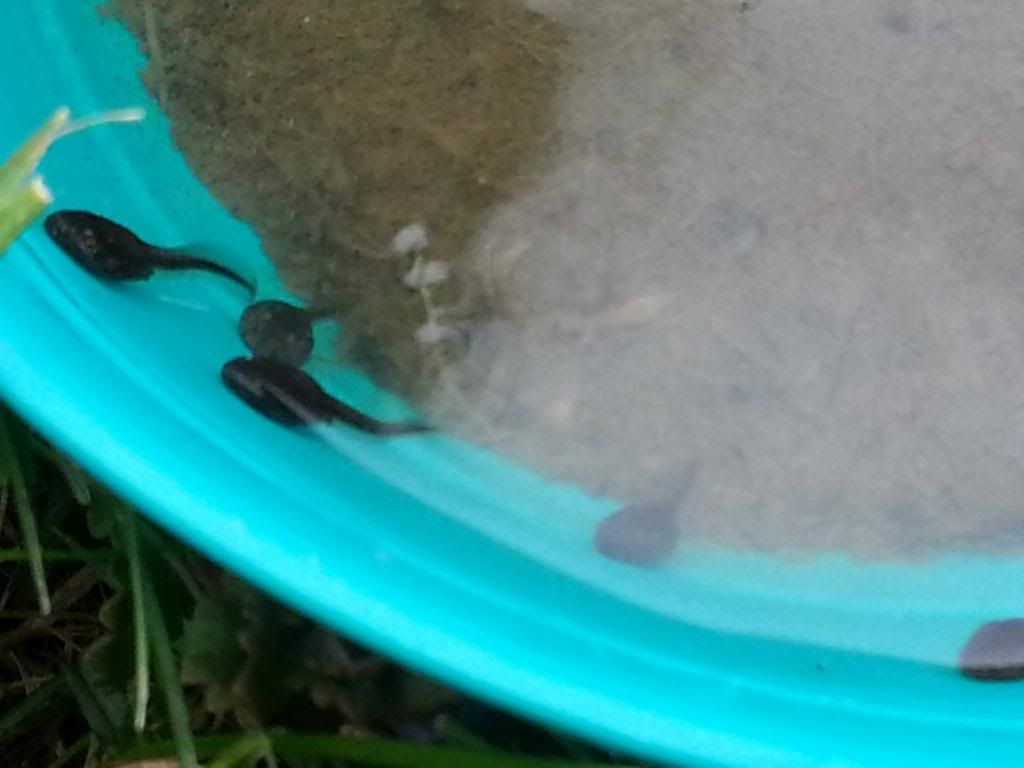 Here is a caterpillar we found and it is changing to a butterfly! Plus some turkeys that visit just about everyday, 2 gobblers and 2 hens.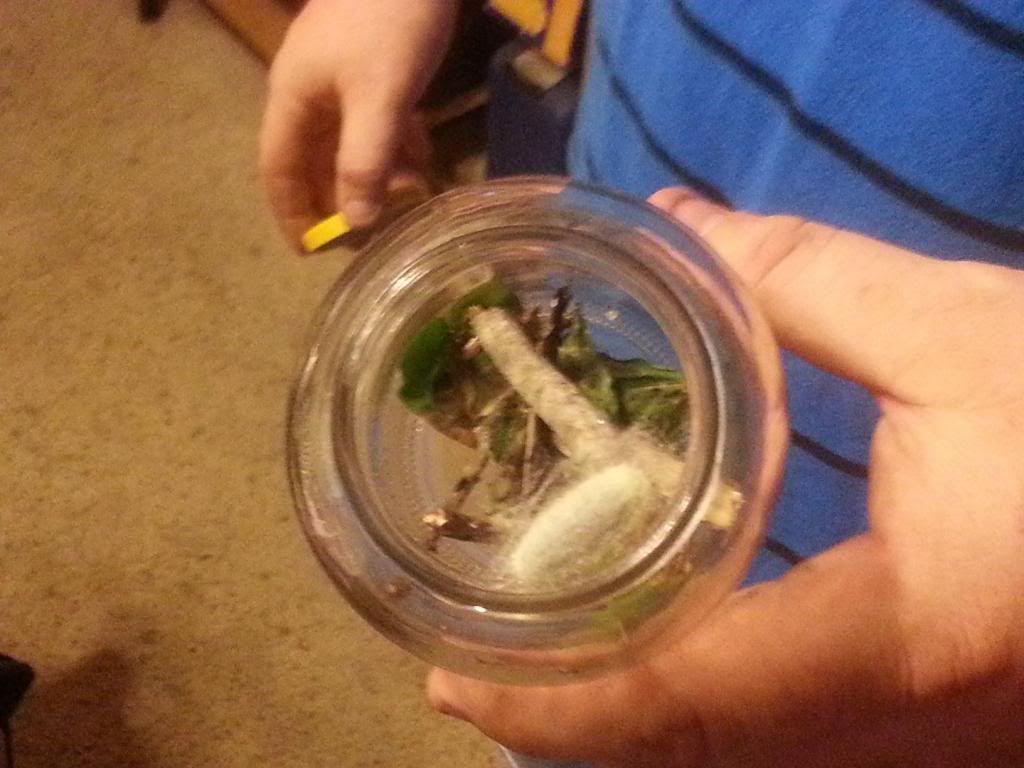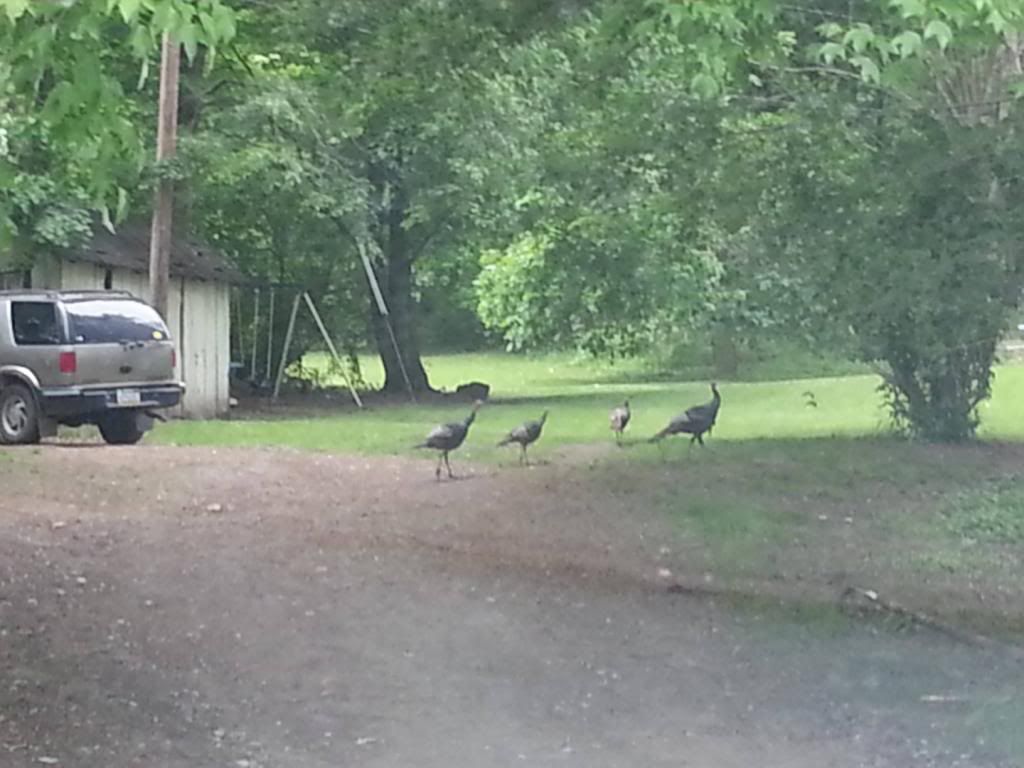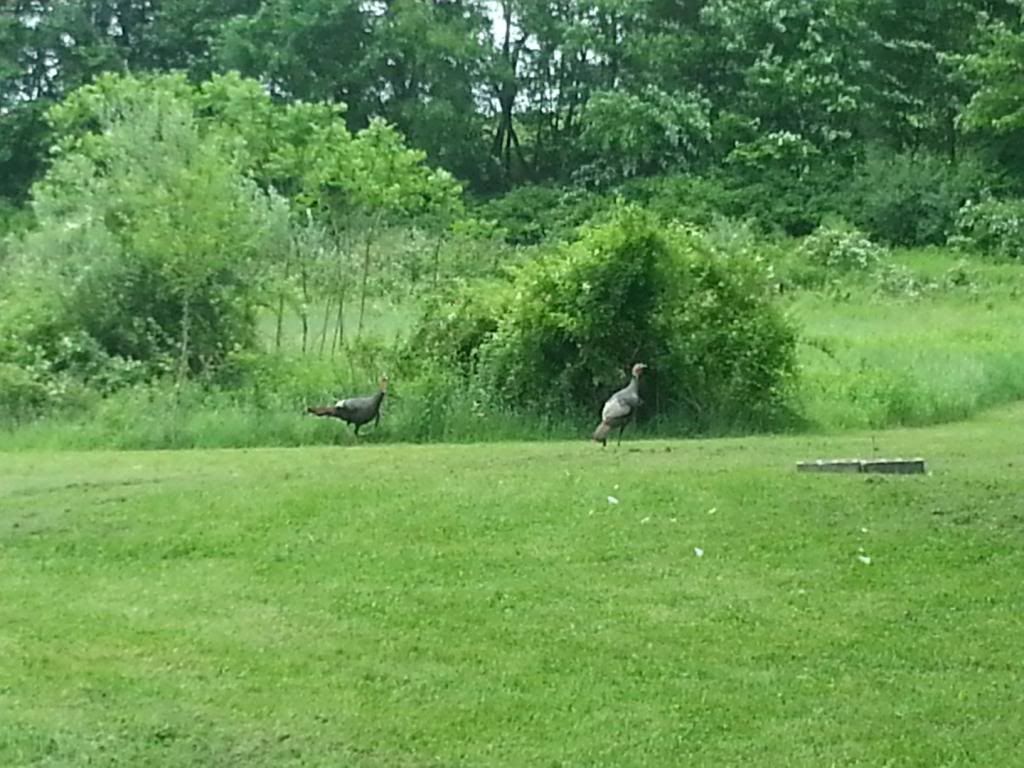 We had some issues with the terrible weather here in PA, windy windy windy, I still have trees to clean up and cut!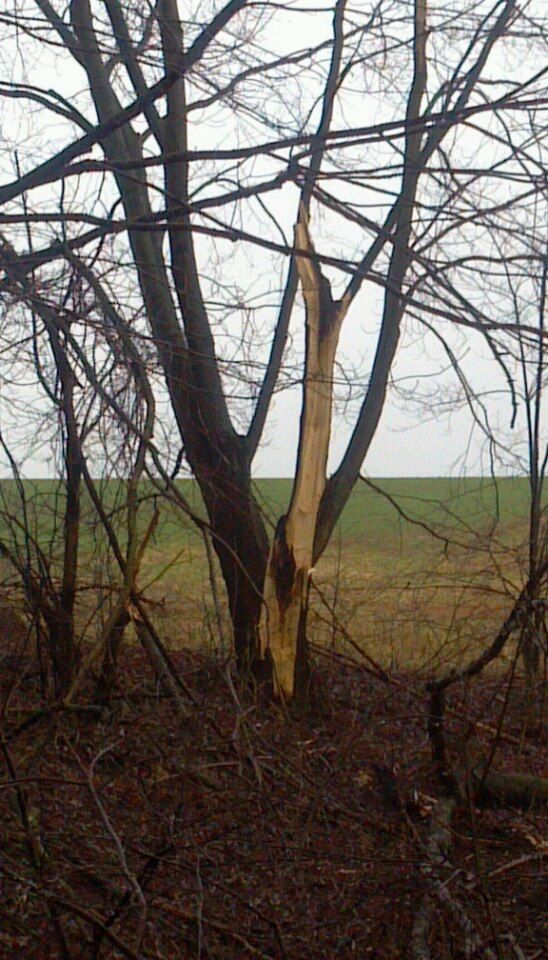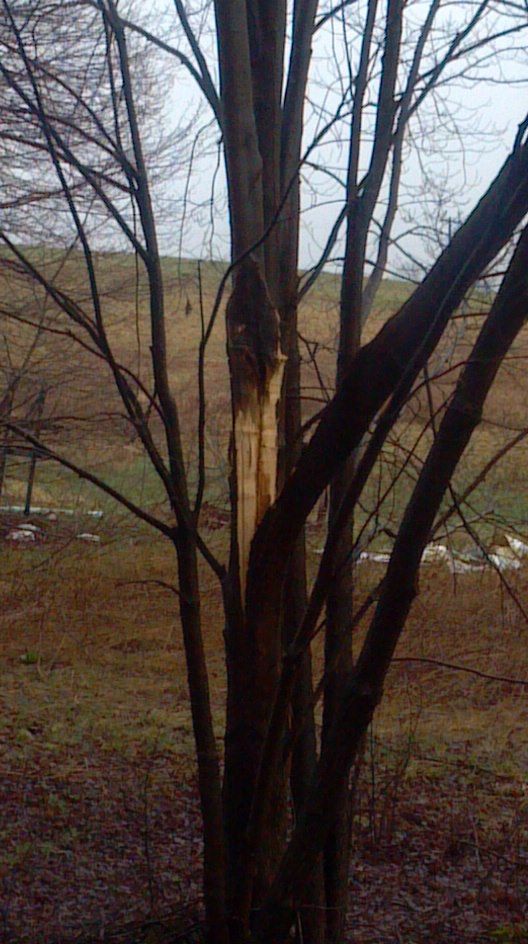 Since all the things with the foster kid happened so fast after we moved in, we never got to do any of the updates to the farm house that we had planned prior to moving in. Here are a couple things we have done in the past few weeks! Painting the bathroom, decorating the kitchen, trying to keep put the critters (man country living isn't exactly how I remember it lol).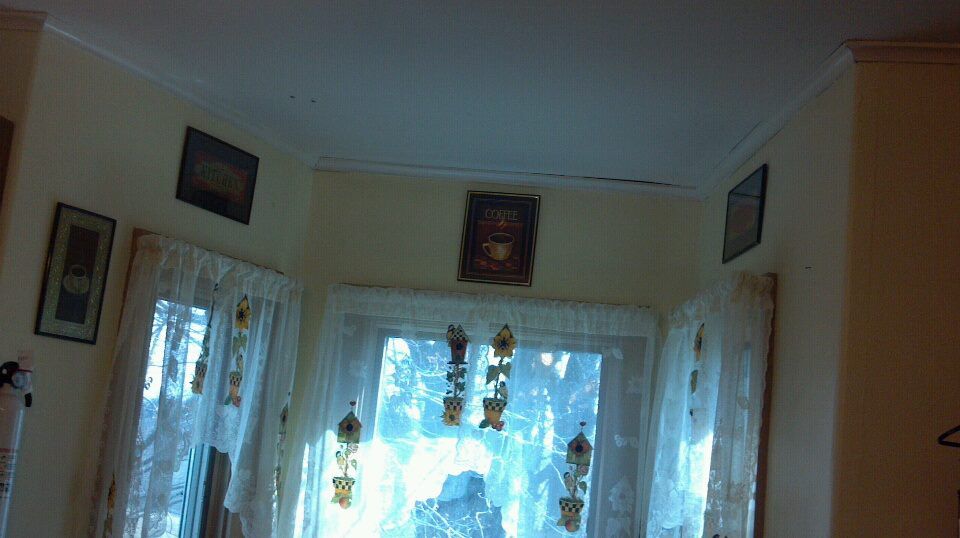 Everyone did so well in school. Nevaeh went on to Kindergarten! Zachary is being promoted to Second grade and received outstanding achievement award for going from failing in the beginning of the school year to passing with a b average! Trinity in 5 months learned her colors, shapes, alphabet, count to 10 and how to write her name! I am so proud of these guys. We are having a celebration cook out tomorrow for them inviting a bunch of family and having cake and ice cream after dinner!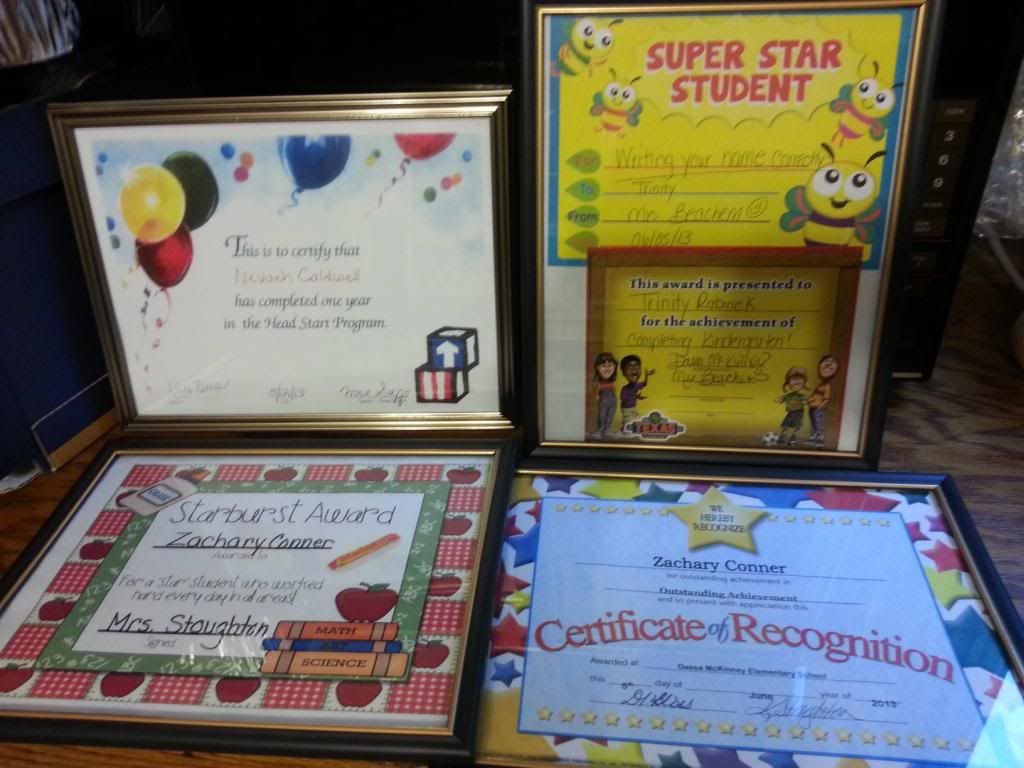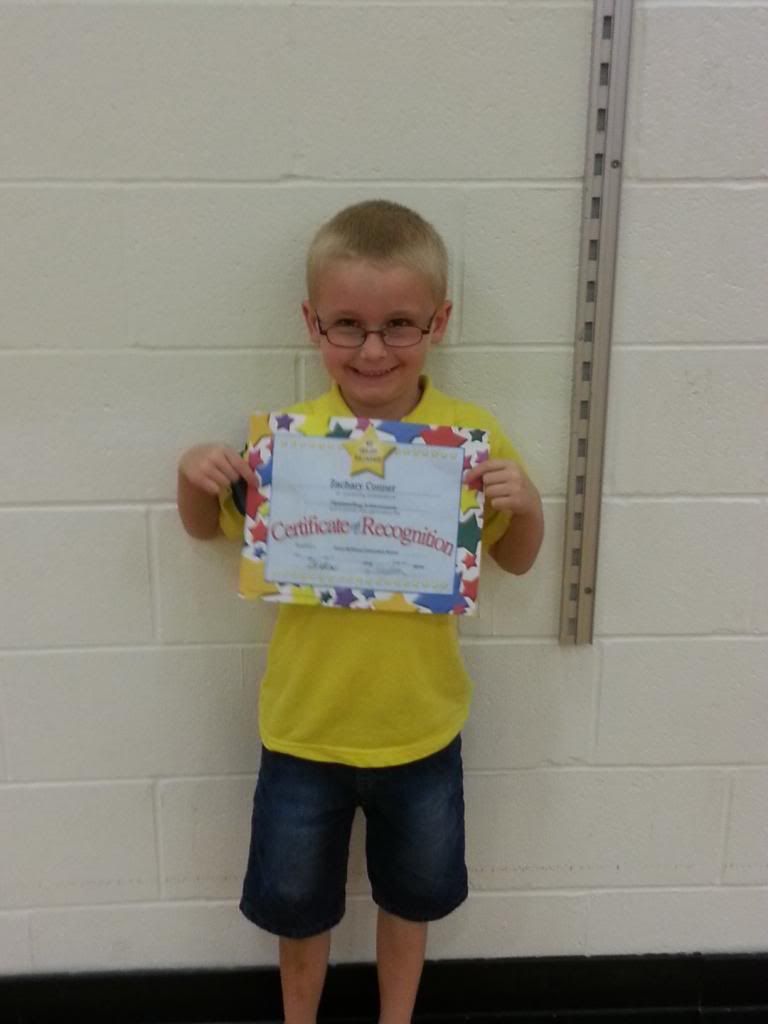 Nevaeh got her ears pierced!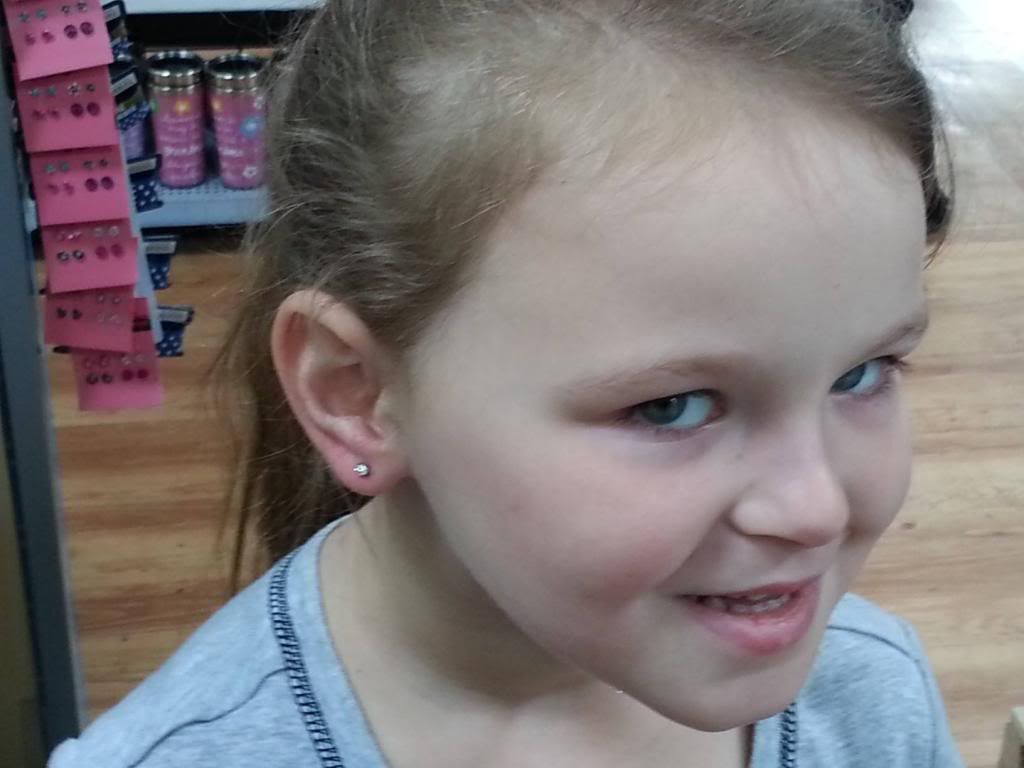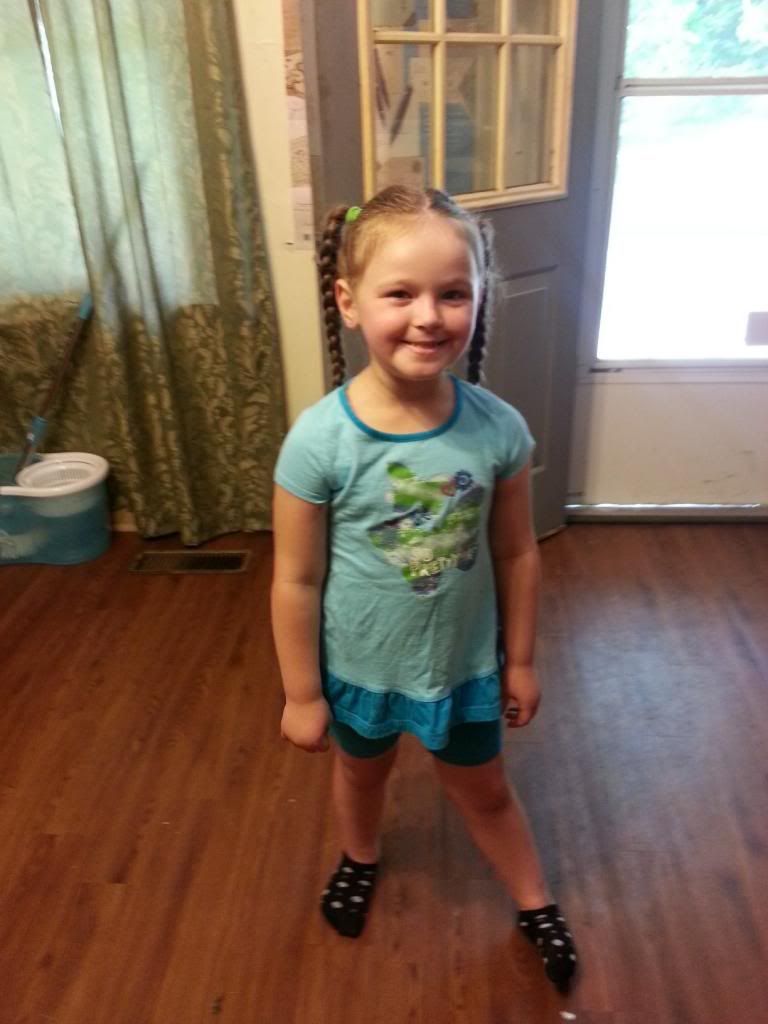 We got to attend Kids' Day America 2013 and the kid road horses, played games, and had a blast! We also had a fire the first warm night and the kids enjoyed smores. We made a few pinterest projects, including the cardboard tube flowers below, which they later painted and added glitter to! Plus we set up the sand box. All the while making sure the grass has been cut once per week at least (this takes 6-8 hours!) in the yard and field we use as well as around the pond.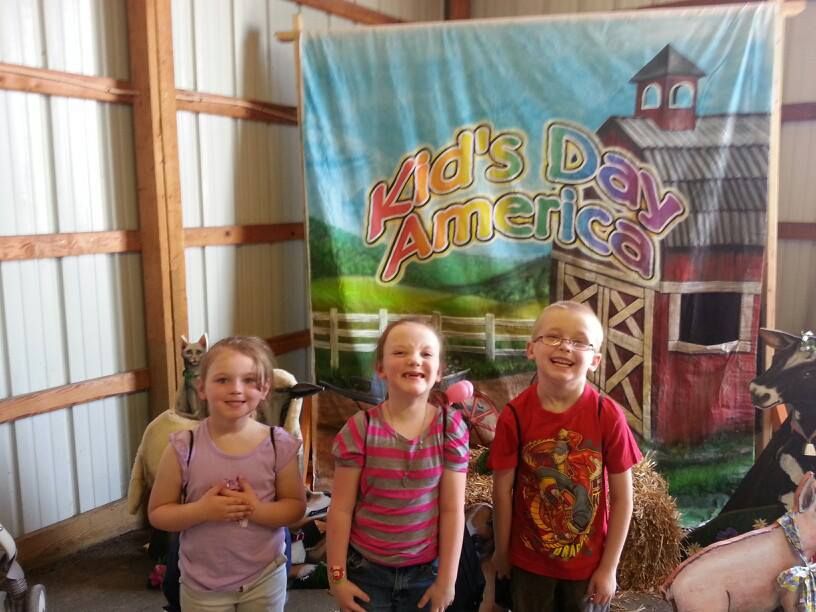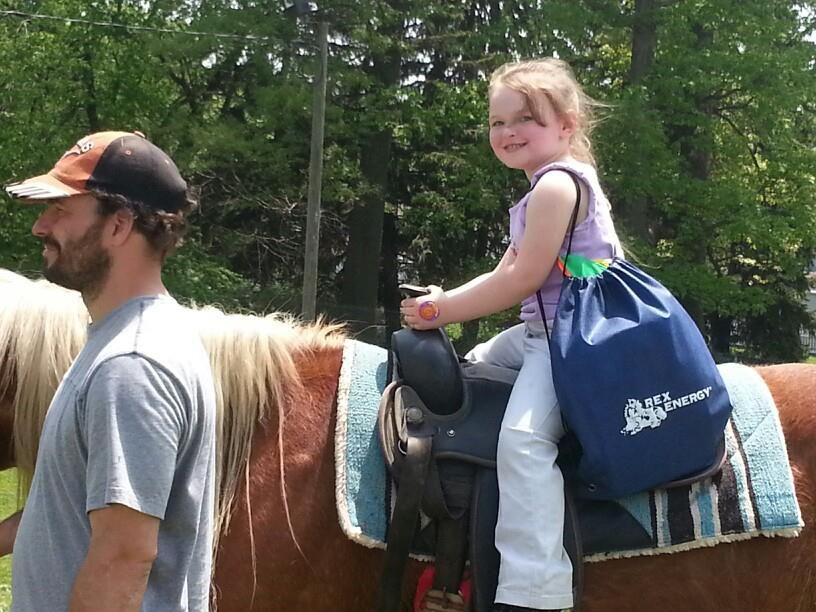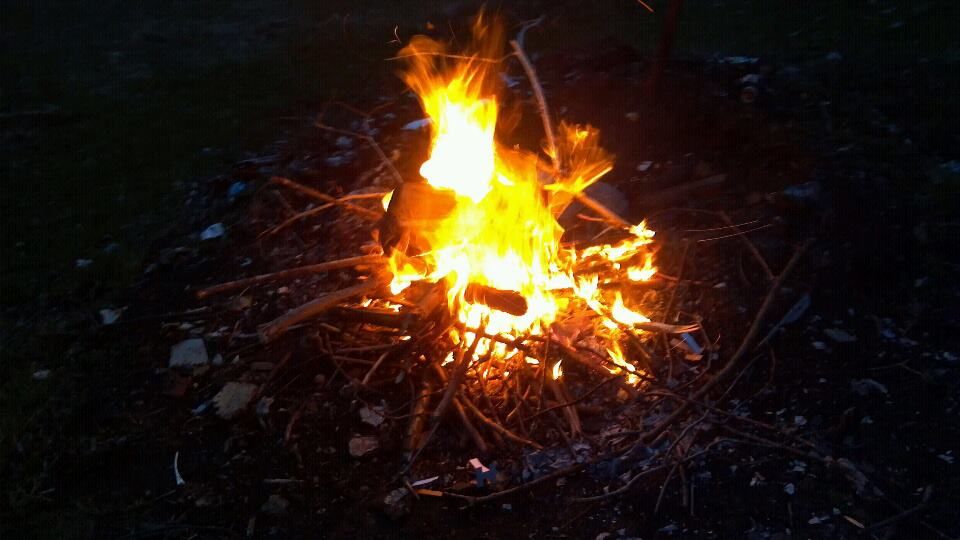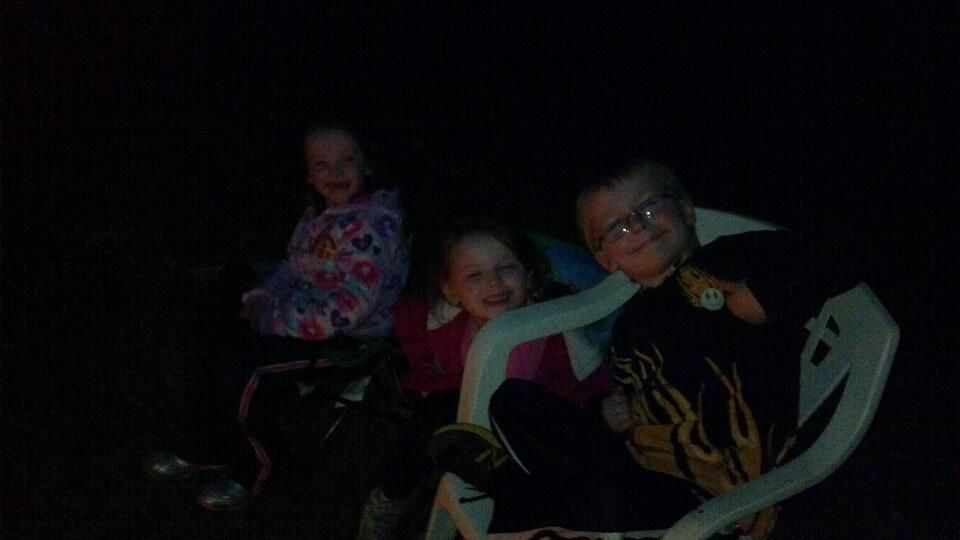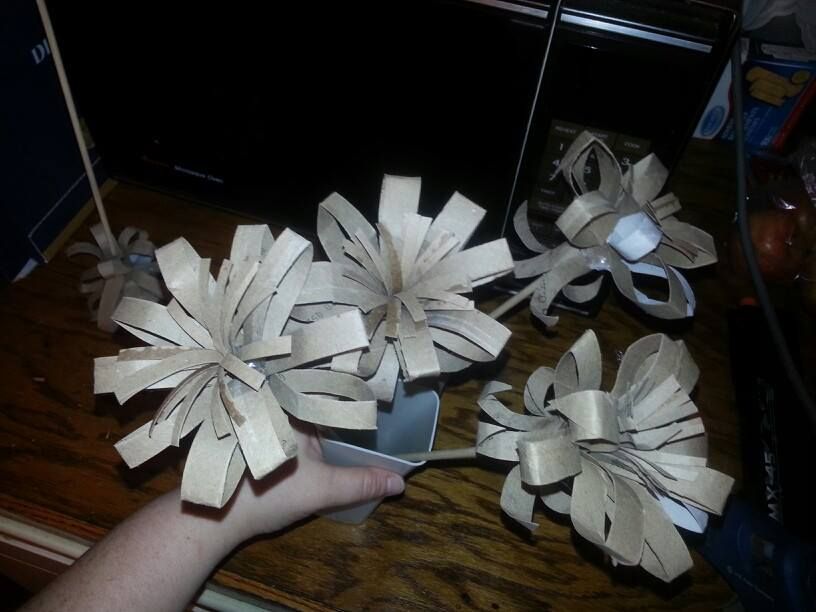 There have been a few other things, but my camera is in my car, which the fiancee has today so I can't upload them, I got these from my personal Facebook page and off of my new cell phone. There was a nice fun day/race day held at our elementary school which I signed up the kids to attend. They have a blast. After the race, they played games and won prizes. Lil girl's mom was able to attend too, and she had her first overnight visit afterward!
We then went to Chuck E Cheese's which I posted a little rant on FB about since I was so looking forward to taking the day out with just my kids, and they were terrible, we even went out to lunch at McDonald's like they asked to. We have gone out to the mall several times, just to walk around and see what is on sale. Man I am so happy to be back on the blog and getting reviews and giveaways up for you all. I have a wonderful Hasbro review for the new Bejeweled coming up so stay tuned!
Have a great Friday everyone. I will definitely be posting more later on.