**Disclosure: I received the Colgate Optic White Toothbrush with Whitening Pen and Colgate Optic White Toothpaste complimentary for testing purposes from Influenster. No other compensation was received for this post. All opinions are my own.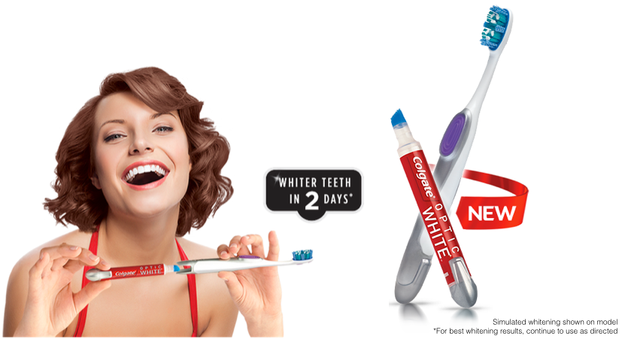 I was delighted to receive the new Colgate Optic White Toothbrush with Whitening Pen and Optic White Toothpaste. Up until I had my baby boy, in February, I was a smoker for about 14 years. Yeah... not proud of that but, nice to say I finally switched over fully to e-cigs and am slowly weaning off that also. This along with my pregnancies being hard on my teeth. I am very strict on the tooth care in the house with the kids as well. I was a little skeptical, since I have tried some other products before. This system is definitely much less time consuming and it is effective. I really like the idea of the pen fitting in the end of the toothbrush for easy storage and it keeps the rubber part of the pen dry and clean.
It is super easy to use, just brush, rinse, and apply the whitening gel, and you're done! This fits in great with my schedule with the 3 kiddos. I can add it easily to my routine. After my shower in the morning, or at night before bed. There isn't much time for my own routine so anything that I can add to make me feel a little better is amazing. This literally takes SECONDS after brushing your teeth! All you do is turn the dial on the pen and the gel comes out the center of the rubber part on the pen tip, and apply it to your teeth with the tip of the pen, turn the dial on the bottom if you need more, and there is no rinsing or anything needed after words!
Here is my before and after photo, but like I said I am pretty busy, we were in the car at the bus stop in the first one when the VoxBox came in the mail, and the other is just earlier after my shower and tooth brushing routine. When you spend all day with a 5 year old, an 8 year old, and a newborn it's a little rough to get a picture of yourself when you are mainly the one taking the pictures.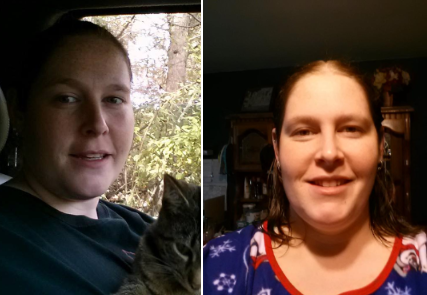 I definitely recommend the new Colgate Optic line for anyone looking to get brighter whiter teeth with little to no time involved.
Optic White VoxBox