**Disclosure: I received the below mentioned products for review purposes, and a prize will be provided from the Almondina Brand. No other compensation was received for this post. All opinions are my own.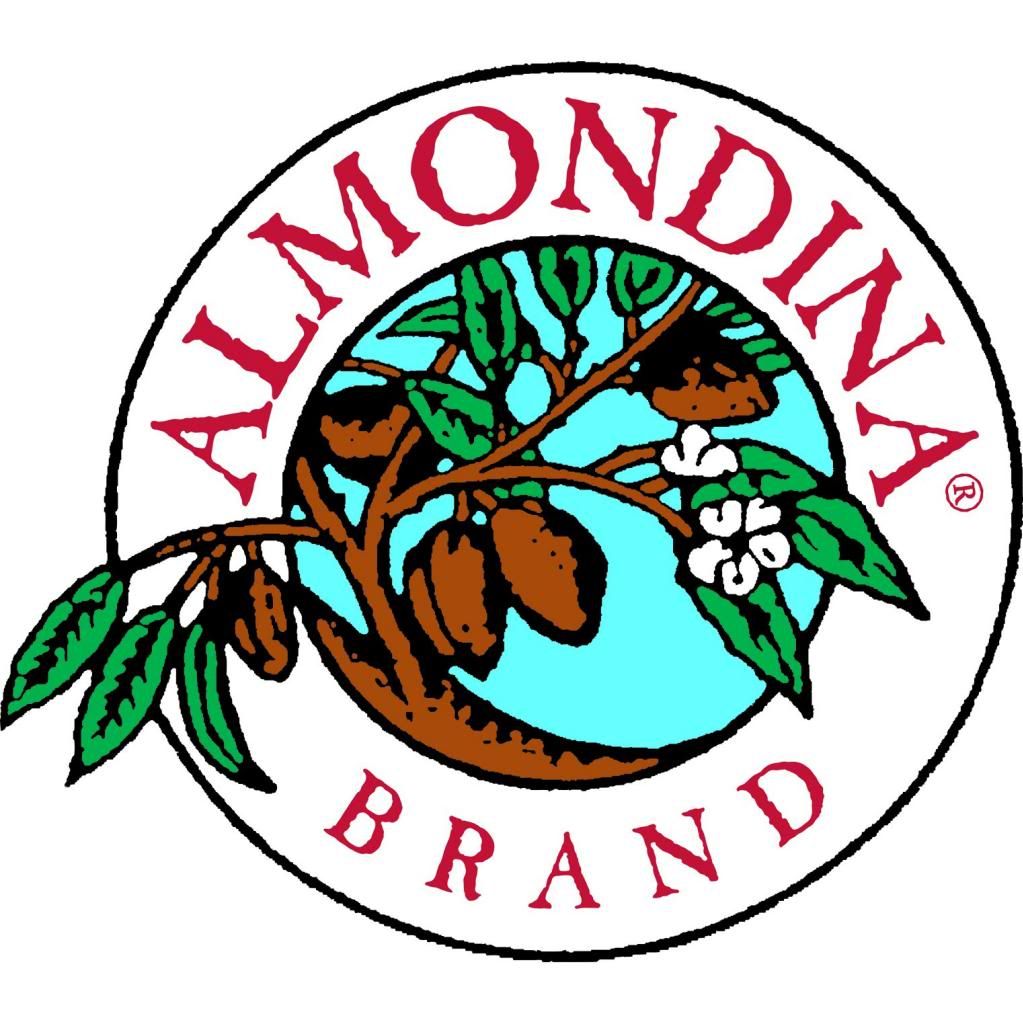 I am excited I was able to try these awesome cookies out. They are made in Maumee, OH which is only about 3 and a half hours from where I live. I will say they are definitely unique, and quite tasty! My children even loved them, my son is a picky eater and my daughter has a sensory disorder which some textures do not agree with her. They both loved all of them except the sesame seed ones. Which I can understand, the kids really aren't exposed to them on a regular basis. Honestly, I think they have only eaten them on buns.
I received a huge variety of samples to try out. There were 2 ORIGINAL and one of each of the following: CHOCONUT, CINNAROMA®, GINGERSPICE, ALMONDUO®, SESAME, and CHOCOLATE CHERRY. There are so many other flavors as well, check out the
Almondina Shop
! I enjoyed all of the varieties I received.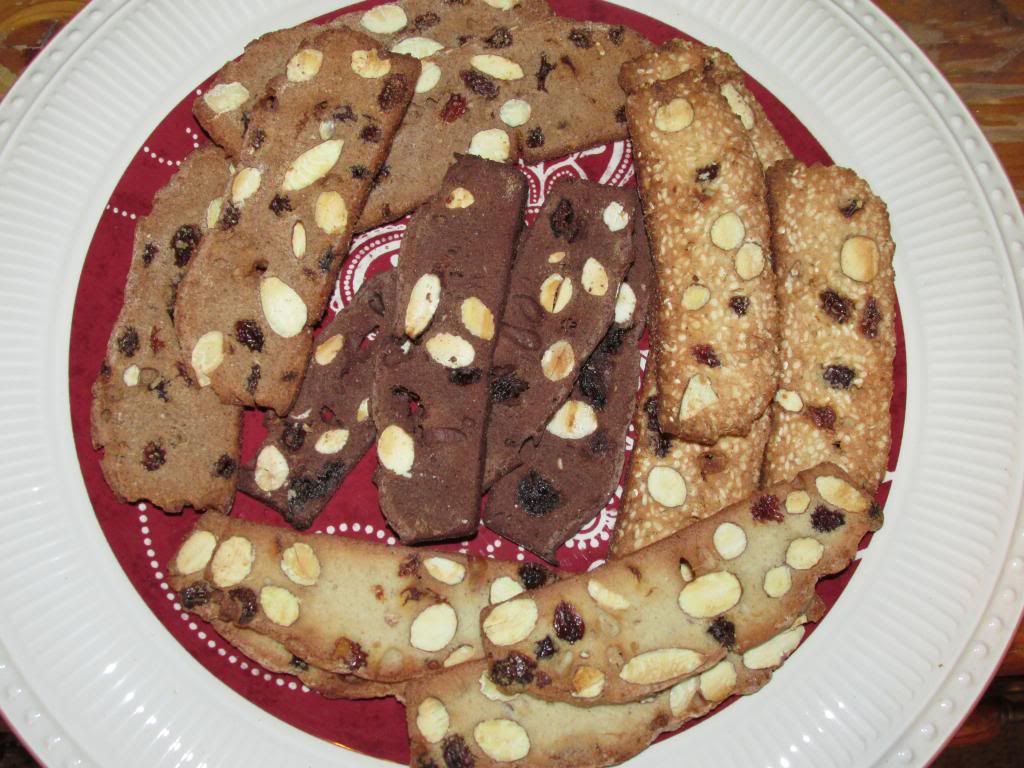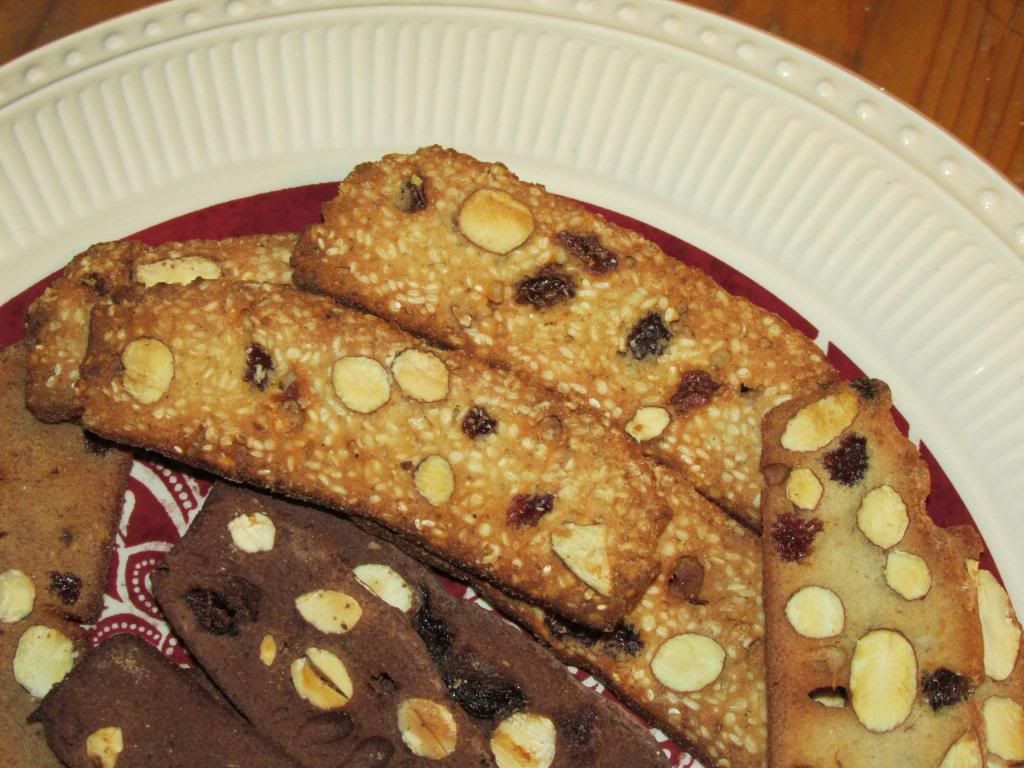 Below is some information from the WEBSITE:
Grandmother's Secret
Grandmother's secret recipe is a no added fat,
no-cholesterol cookie for our time.
Almondina® is the inspiring success story of a man whose great loves include both music and wonderful food. For generations his family loved his grandmother Dina's most secret cookie, which she called Petit Gateau Sec. Yuval Zaliouk, an internationally known symphony conductor and gourmet chef, always had a special place in his heart (and stomach) for this exquisite, crispy wafer with the delicate flavor of roasted almonds and the natural sweetness of plump raisins.
"Generous as she was in giving away her recipes, Grandmother Dina kept the one for Petit Gateau Sec a total secret until the end of her life. Only then did she finally reveal the secret to her daughter, Ahuda, my mother."
"It is with her blessing and with pride that the Zaliouk family shares these delicious, healthful wonders with your family."
This all-natural, crispy almond cookie has no cholesterol and no added fat, salt, or preservatives. It is wonderfully crunchy and does not have to be dipped. It is a delightful accompaniment for coffee, tea, soft cheeses and fine light wines. The rush to eliminate fat from gourmet foods too often has also eliminated most of the flavor, a fact which is in sharp contrast to this enticingly delicious cookie.
Here are some of the varieties and other products offered by
Almondina
: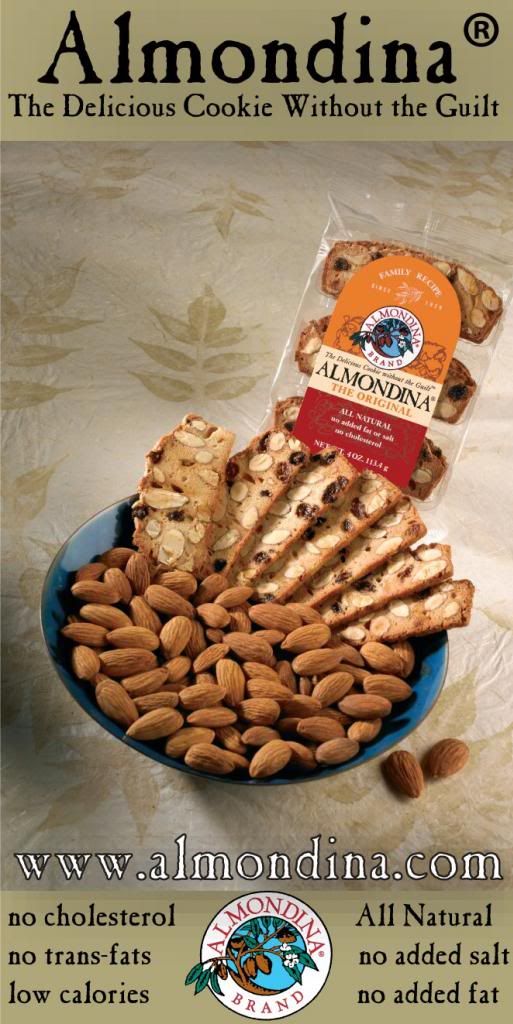 COOKIES
THE ORIGINAL
CHOCONUT
CINNAROMA®
GINGERSPICE
ALMONDUO®
ANNIVERSARY™
BRANTREATS®
SESAME
PUMPKIN SPICE
CHOCOLATE CHERRY
CHOCOLATE DIPPED
YOGURT DIPPED ALMONDINA® BRANTREATS®
MILK CHOCOLATE ALMONDINA® DELIGHTS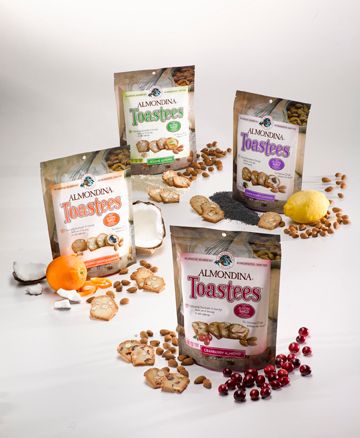 TOASTEES - Bite Sized Snacks
COCONUT ORANGE ALMOND
CRANBERRY ALMOND
LEMON POPPY ALMOND
SESAME ALMOND
Our overall opinion, they are terrific! I enjoy the fact that they are a "Guilt Free" snack for me, and a great afternoon snack for the kids. They get their sweet fix, with out all the sugar and salt from other cookies and chips. I have discovered them at several stores in my area, and we are in love! I would rather purchase a pack of these knowing they are all natural and have no added salt, sugar or fats. My favorite is the original, my daughter loves Chocolate Cherry, my son loves the Cinnaroma, and my fiancee is partial to the Almonduo, he is an almond nut literally!
I recommend everyone to at lease give these a try, especially if you have kids that need a healthy snack. My son is such a picky eater, he has been his whole life (he is going to be 9) and he LOVES these. My daughter (she is going to be 6) had an autism spectrum disorder with sensory and speech issues, but she could eat these all day! She loves the textures and many different flavors she gets, and odd enough, each biscuit is different, I mean they have the same flavors, but some for instance have more raisins and nuts than another. Out of all 8 packs I received, there was NO shortage of either though! Every biscuit was packed with awesome flavor and ingredients. I am super happy I have replaced after school snacks with something this unique and healthy for the kids. I am on a hunt for the chocolate dipped ones for extra special treats for the kids. They sound delicious!
Head over to the
Store Finder
and look for your state to see if Almondina Biscuits can be found near you! Don't forget to follow Almondina on
Twitter
&
Facebook
as well!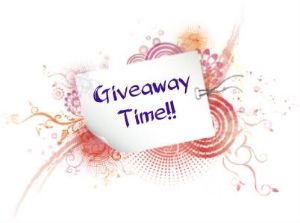 One lucky reader will receive the same or similar sampler that I received! Please use the PromoSimple Widget below to enter! **Please note: Open to U.S. Residents ONLY. Previous Almondina giveaway winners are ineligible.**