I get excited when there are projects to be done for my kids. I absolutely love crafts of any kind. I love making scrapbooks, wreaths, cards, school projects, party decorations and more! I thought I would share this cute little idea I came up with for my son's pre-school.
I had left over Valentines and decorating supplies from last year, some for girls and some for boys, so we made one for each child in his class. He chose Lightening McQueen for the boys and Tinker Bell for the girls. For the girls, my daughter had some Tinker Bell stickers we used, and my son had some little Lightening McQueen notepads with designs on them which we cut out and glued on the cards. Just to add a cute touch to the inside we lined the crease of the card with some Valentine's Day ribbons. On the inside we glued the Valentine cards and signed them from Zach. I punched a whole in the top of them and attached them to goodie bags. I thought they can out so cute.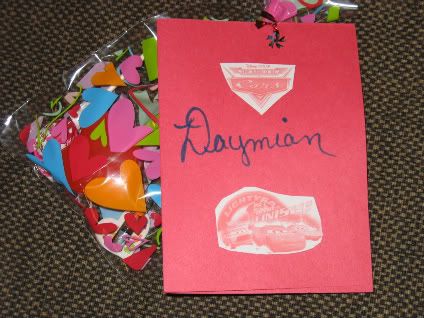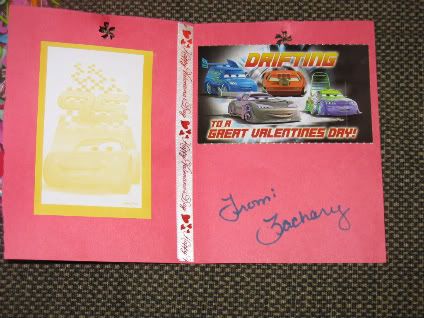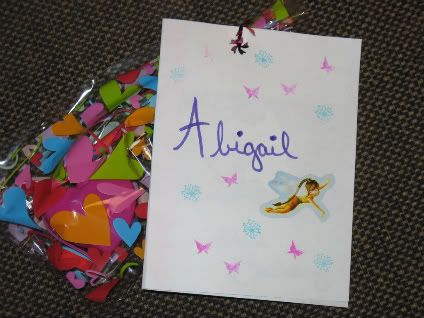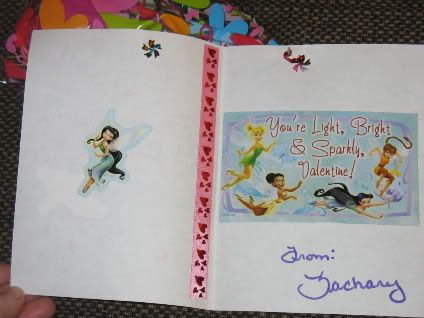 The cute little bags of goodies for them that included a pencil, eraser, lollipop, and a little plastic heart container with a chocolate heart inside!
Maybe this will give some of you ideas for Valentine's Day parties on Monday!