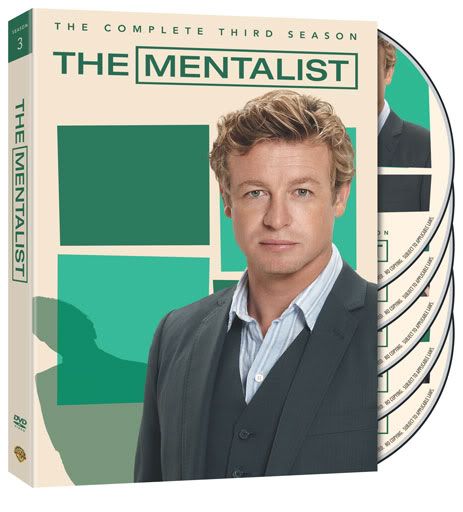 During Season 3, Patrick is on a mission to identify who Red John's mole within the CBI is. Before Patrick revealed the mole, who did you suspect it was? What clues led you to suspect that person?
There are things in a series that make you think the worst of people. Such as, pointing the finger everywhere to figure out who Red John's Mole was. You always think it could be this one, or that one, him or her. In the end it is usually someone I would never have thought it would be. I was surprised at who the mole was. Was it O'Laughlin, LaRoche, or that other guy. I struggled all season over who it could be. Now that I know who it is, I had my suspicions about him also. Agent O'Laughlin was on my list from the start, there was just something not right about him, but that was portrayed for a couple of the characters. Now the question is Red John really dead? Let's watch Season 4 and find out!
Order your copy of The Mentalist: The Complete Third Season on DVD here today:
http://bit.ly/rcKZxk
!
**Disclosure: I have been hired by Warner Bros. WBWord division to promote The Mentalist: The Complete Third Season on DVD.