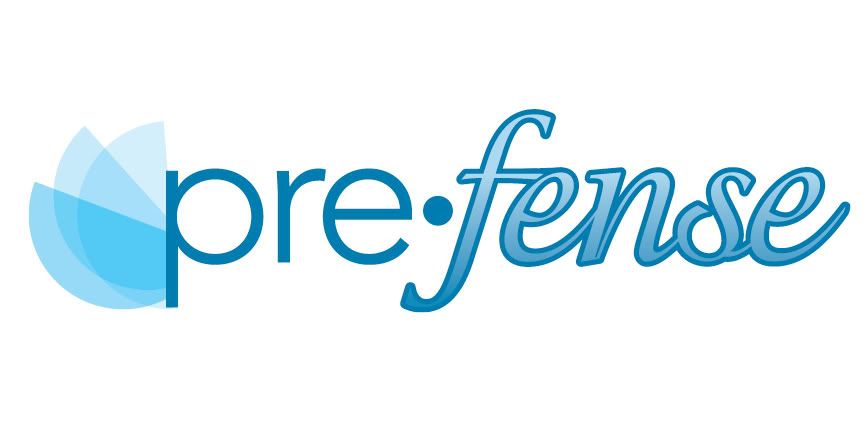 I have said before, I am crazy when it comes to germs. I am always looking for ways to help keep them off of my children, touchable surfaces, toys, and of course myself. We must have 10 bottles of hand sanitizer at a time in out around the house. Living room, kitchen, bathroom, every bedroom, on the back porch, in the shed, and I even cleverly installed one in the play house! Now I am thinking, wow wish I had found this before!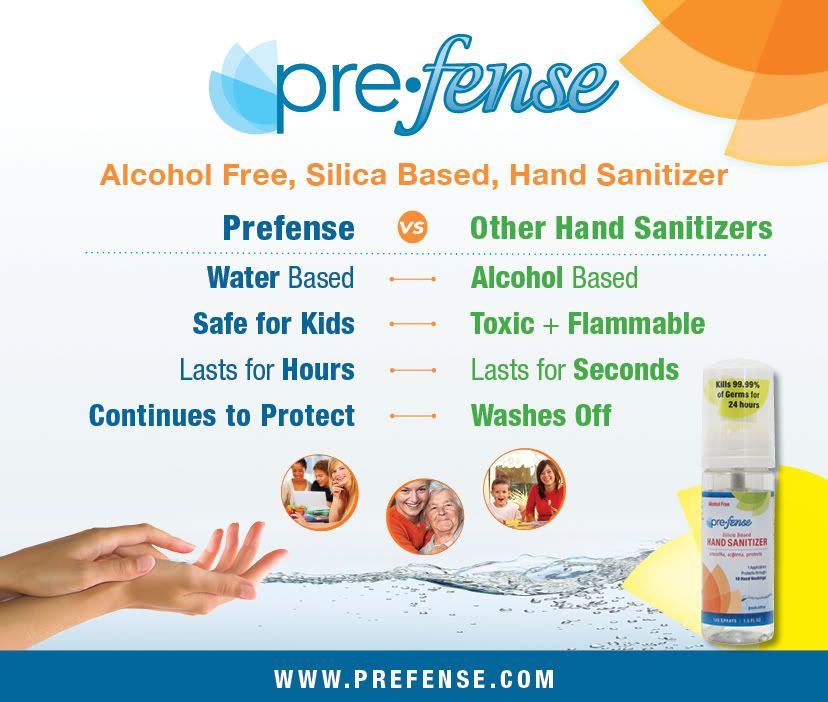 All of the bottles of "goop" (as my kids call it) around our house are alcohol based. One thing about that I hate, we do TONS of crafts and lots of playing here. We always have paper cuts or scraps or what not on our hands. Try getting your kiddos to pump that alcohol based hand sanitizer on their hands when they have a cut, geeze I even hate doing it. My daughter will run. I also hate how I have to use lotion to make up for all the moister taken from my hands because the sanitizer is so harsh on my skin. Prefense has it all covered, and much better I must say!
Prefense is NOT alcohol based, so no burning of the unnoticed crack, cut or scrap on the hands or fingers. I also like that is does not cloud your head with stink when you spray it. It has a wonderful subtle citrus smell, that doesn't linger or smell funny later. My kids are more likely to use it because it is a foam, and who doesn't love bubbles? I tell them rub their hands together until the foam disappears and they feel dry. I love the idea that it works all day! With flu bugs and colds going around this time of year I am so excited I had the opportunity to try this out.

Prefense protects against staph, strep, E.coli, drug resistant MRSA strains, and more. This is very important to me, since I attended med school I really do understand the severity of these bacteria. Of course, Prefense is also non-toxic, which is excellent just in case. I have witnessed children do strange things, not because they have bad parents, but just out of pure curiosity.
I did spy on the site that they are coming out with a wall mount unit (I want one!), which I think would be great to put in schools and around the hospitals, malls etc. where they now have all the handsanitizer stands. I have already recommended this to teachers and staff at our schools, and will definitely continue to tell my friends about it! Another great thing is an 8 oz. bottle has about 640 applications, that is almost enough for 2 years if the average person only applies one a day. I have 2 children so we would roughly get about a year out of it. So much more for your buck!
Buy It:
You can purchase Prefense on their
website
, on
Amazon
, or locate a store in your area
here
.

Win it!
One lucky reader is going to win an 8 oz. bottle of Prefense!
**Disclosure: I received one or more of the products mentioned above for free using
Tomoson.com
. Regardless, I only recommend products or services I use personally and believe will be good for my readers.